Age: 5 months (2019-09-02) | Sex: Male
Breed: Mixed | Size: L (50-80 lbs)
Mutt-O-Meter: GREEN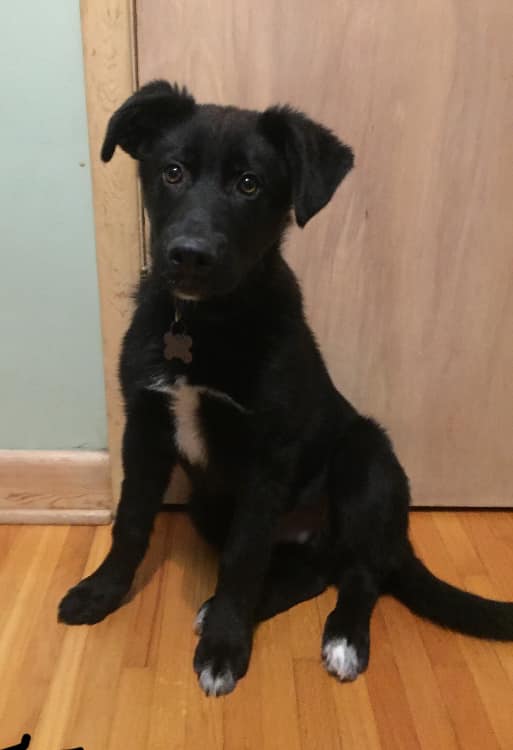 Hi, I'm Paul. I'm a little bit of a shy guy at first but I am sweet and I love playing with the dogs I am currently living with. I am learning from them that the world isn't scary and I love running around the yard with them.
I am especially enamoured with the cat that I live with. I follow her around at a safe distance just to gaze at her, she's so interesting. I have not met small kids, I live with busy, older kids but I am such a gentle soul that I should be fine around younger children.
I am fully housetrained and I stay in my kennel with my Kong happily when everyone is out. I sleep cuddled in bed at night until I become too hot and then I move to the floor but I love cuddles so I might not stay there all night.
I would do best in a house with another dog to show me the ropes of being a big dog. If not, lots of dog friends would be good too. However, it is best I have a slow introduction to new dog friends and it is best I meet a potential dog I may live with to be sure we are a great fit together.
I am fully vaccinated but I am very shy on a leash so another dog could help with that. We have just started to practice walking on a leash.
I am a gentle pup that likes to cuddle and play. I am a very well behaved pup and I learn quickly. I am green on the Mutt-o-meter. Take a chance on me I will win you over with my shy sweetness!