If you are holding a third party fundraiser where the proceeds, or a portion of the proceeds, will be donated to Manitoba Mutts, please send your event info to [email protected] to be added to this page.
Thanks, and have a great weekend!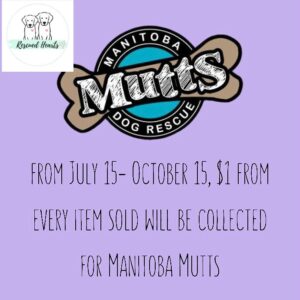 Manitoba Mutts DR fundraiser
Draw: September 1, 2020 at 12 p.m. at On the Avenue (1275 St. Matthews Avenue)
I am doing a fundraiser to support Manitoba Mutts Dog Rescue. They are way behind on funds for the year as most of our biggest fundraisers were not able to happen due to COVID. I am selling tickets for a chance to win one of three prize packs.
1st Package:
Epicure, Thirty-one, It Makes sense, Dynamic Doggie Daycare, Maria Nila Hair care products, assorted products and tools, "perfume" bottle, gift certificates for hair services up to $130 from On the Avenue, Amika travel iron, Jets bumper sticker, Pots n Anns, Hyundai thermal car organizer, Scentsy.
2nd Package:
Goldwell shampoo and conditioner, bath bomb, wine, Scentsy, and gift certificate for a haircut.
3rd Package:
COVID survival TP, mask and hand sanitizer
Tickets are: $3 each, 4 for $10 or 10 for $20
You can either E-transfer to [email protected] – please include your full name and phone number in the message area.
OR
You can arrange to come down to On the Avenue (1275 St. Matthews Avenue) and pay with debit, credit or cash. Please Facebook msg or text Kat at 204-510-3301.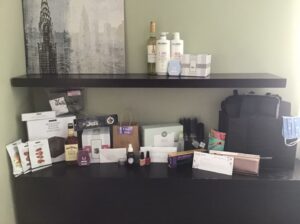 ---
Prairie Crocus Nail Polish
For our July fundraiser we have teamed up with Manitoba Mutts. This gorgeous sparkly (biodegradable glitter) vegan cruelty free nail polish is available now for $12. For every bottle sold, we will donate $5 to the rescue. Follow them on Facebook!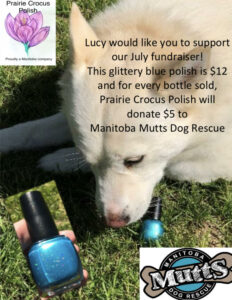 ---
---
Happy Autumn Gardeners!As autumn arrives you may find yourself wanting to fill in spots in our garden with fall perennials or bring some green indoorsWhat better way to do that than to buy in support of a wonderful local dog rescue.
This year covid-19 prevented charities from holding their intended fundraisers and instead everything has been moved online. As an active Manitoba Mutts Dog Rescue Volunteer I wanted to find a way to help out and there are very few things I love in life as much as gardening so I thought this might be a fun way to combine my love of animals with my love of gardening.
All plants in this auction have been donated and 100% of money collected will be going directly to the rescue. Prices have been set based off my best guess of what is fair but also with the intention of raising money for MMDR so please buy lots and consider making a donation as well.
Details:
I will post images, available descriptions and prices in this event starting on September 11th at 6pm and all items will be sold on a first come, first served basis. The plants will be organized into two groups: perennials and houseplants. One album will contain the perennials and a separate album will contain the houseplants. You will be required to comment SOLD on the individual picture you are interested in and in doing so you are committing to the purchase of that plant. You can buy as much or as little as you want. Pick up of plants will be on Fifth Avenue in Old Saint Vital on the weekend of September 12-13. I will be accepting etransfers, cash or proof of donation to MMDR as payment (etransfers can be sent to [email protected]). In an attempt to keep things safe and simple I will only post plants that are in my care and not plants that are promised. I need to make sure that nobody pays for anything I can't lay my hands on for my own sanity.
How to Help/Donate:
If you have a plant that needs dividing and wouldn't mind donating some to the auction I will be accepting plants into my care starting in September. If you don't mind dropping off, that would be amazing! If you have multiple plants I might be able to arrange pick up. If you would like to commit to donating, PM me or email me at [email protected] ! I'll be keeping a list so that everything can be arranged closer to when plants are needed 🙂
We will have drop off houses for donations around the city hopefully! So far we have Glenwood and Fort Richmond.
https://www.facebook.com/events/1913889628746147/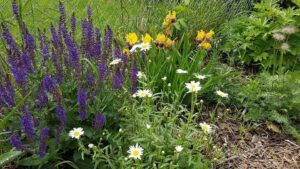 ---
Buy the 3 pack Magnetic Lashes Kit using promo code ManitobaMutts10 and $15.00 from each will be donated to MMDR.
Delivery would be 1-2 working days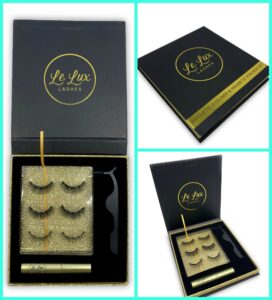 ---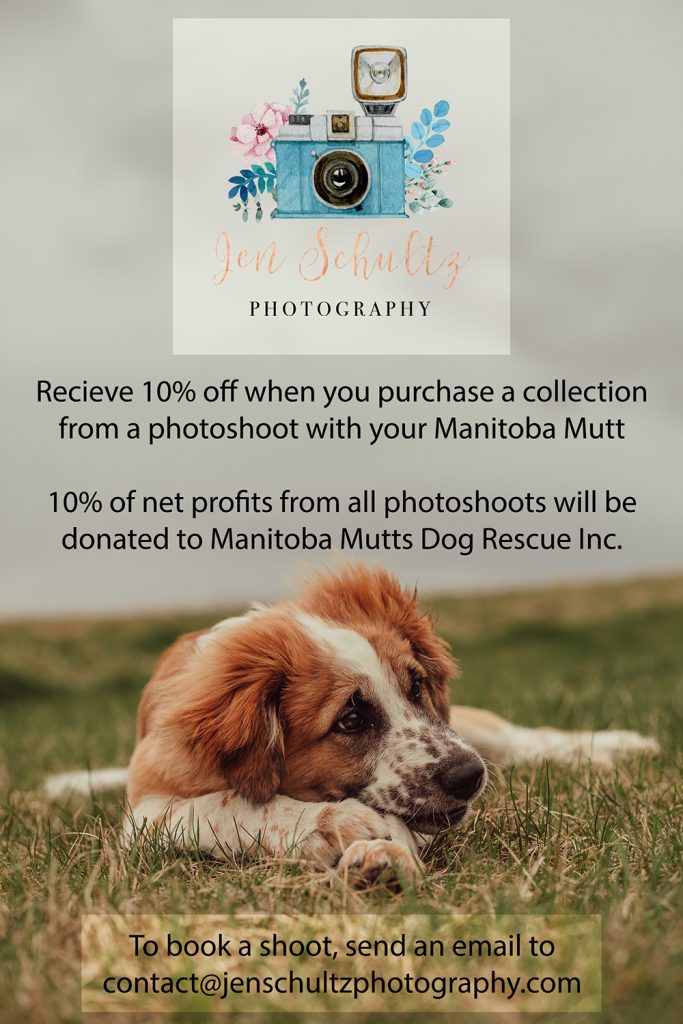 ---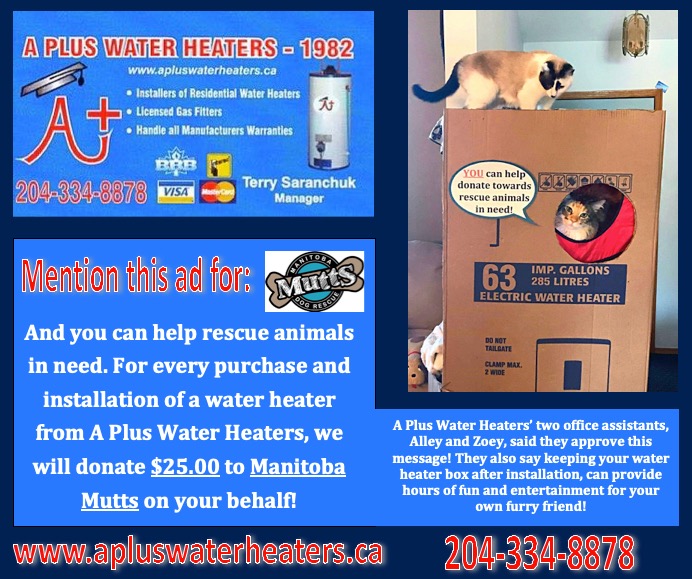 "Manitoba Mutts is gladly partnering with 'A Plus Water Heaters'! Need a new water heater? Mention this ad when booking purchase and installation, and Manitoba Mutts will receive a $25 donation on your behalf! Help keep your showers and stray animals warm by booking with 'A Plus Water Heaters'!" https://apluswaterheaters.ca/
---
We are pleased to announce our partnership with Super Value Home Services!
Super Value Home Services will donate $30 to Manitoba Mutts for each new customer that purchases a service.
Make sure to check out their website to see all the services they offer! www.supervaluehomeservices.com
Don't forget to mention Manitoba Mutts when booking.