If you are holding a third party fundraiser where the proceeds, or a portion of the proceeds, will be donated to Manitoba Mutts, please send your event info to marketing@manitobamutts.org to be added to this page.
---

Concert by Abbey Smirl and Company in support of Manitoba Mutts Dog Rescue.
Saturday February 8th at 7:30 p.m.
St. Mary's Road United Church
613 St. Mary's Road
Tickets: $10 from Abbey Smirl or at the door
Email asmsmirl@gmail.com to reserve tickets in advance.
Entertainment will include singing, dancing, instrumental and much more!
All proceeds will go to Manitoba Mutts to support their foster home based, volunteer run, not for profit dog and cat rescue.
https://www.facebook.com/events/s/concert-in-support-of-manitoba/1833012590164083/ 
---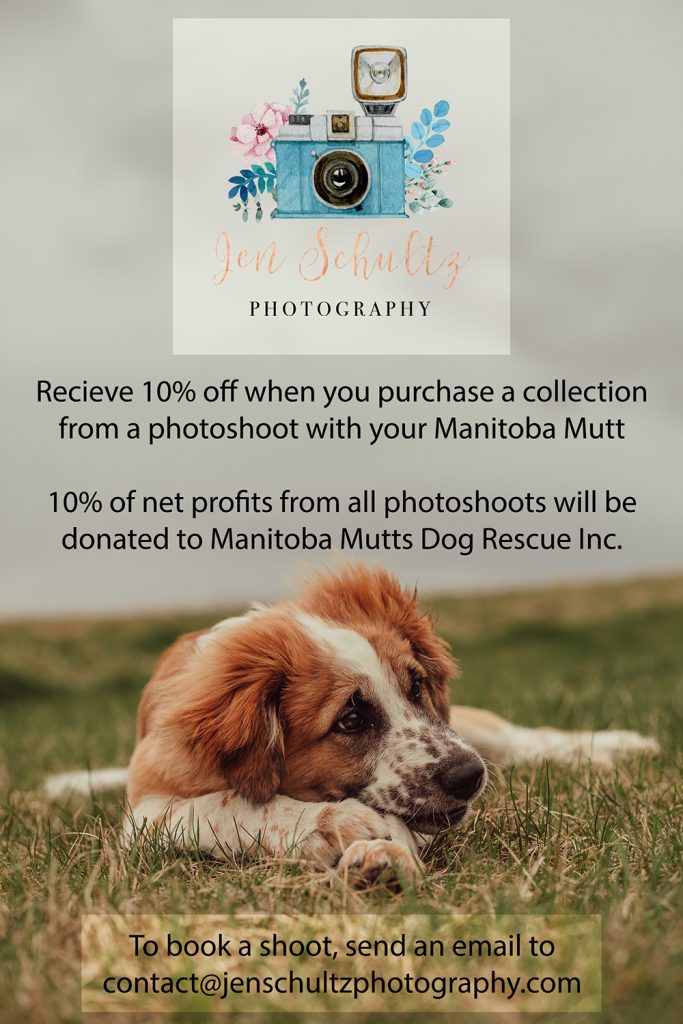 ---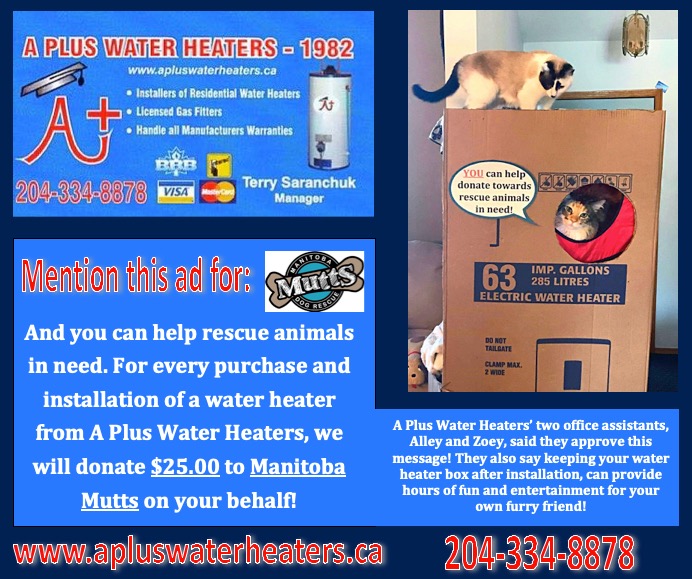 "Manitoba Mutts is gladly partnering with 'A Plus Water Heaters'! Need a new water heater? Mention this ad when booking purchase and installation, and Manitoba Mutts will receive a $25 donation on your behalf! Help keep your showers and stray animals warm by booking with 'A Plus Water Heaters'!" https://apluswaterheaters.ca/
---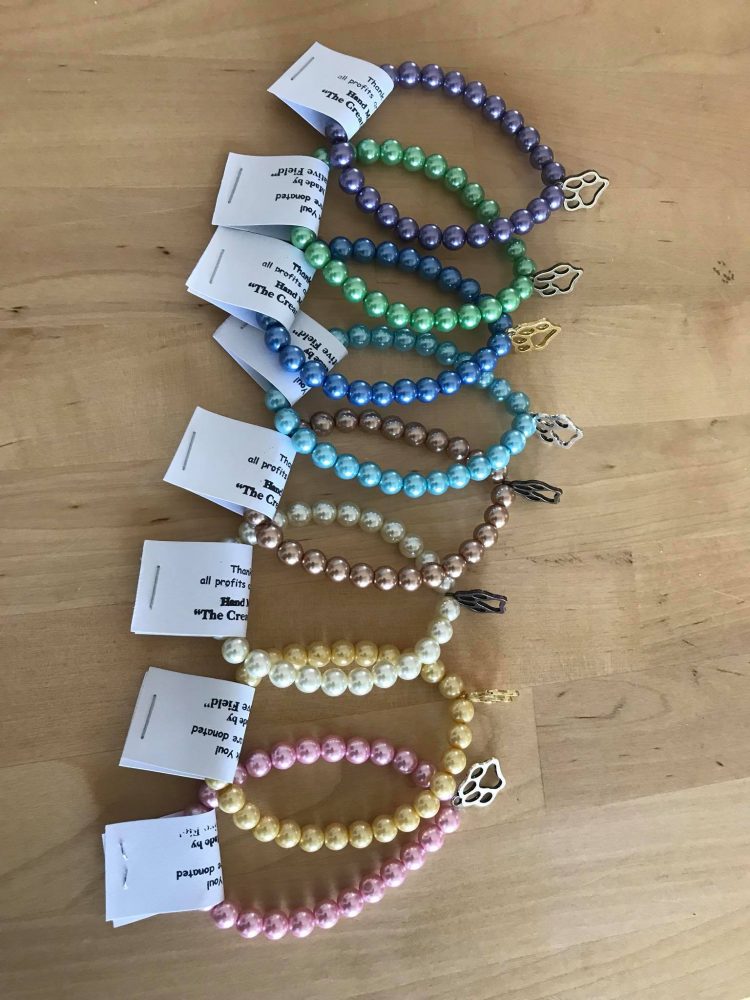 ---
We are pleased to announce our partnership with Super Value Home Services!
Super Value Home Services will donate $30 to Manitoba Mutts for each new customer that purchases a service.
Make sure to check out their website to see all the services they offer! www.supervaluehomeservices.com
Don't forget to mention Manitoba Mutts when booking.