Super Troopers:
Every now and then there are dogs that come in to Manitoba Mutts care that are special cases. Dogs who have been injured, abused, suffer from Heartworm, parvo or other life threatening diseases, and they need our help  to be given a second chance in life.
We call these dogs our Super Troopers. Follow their stories, share, donate.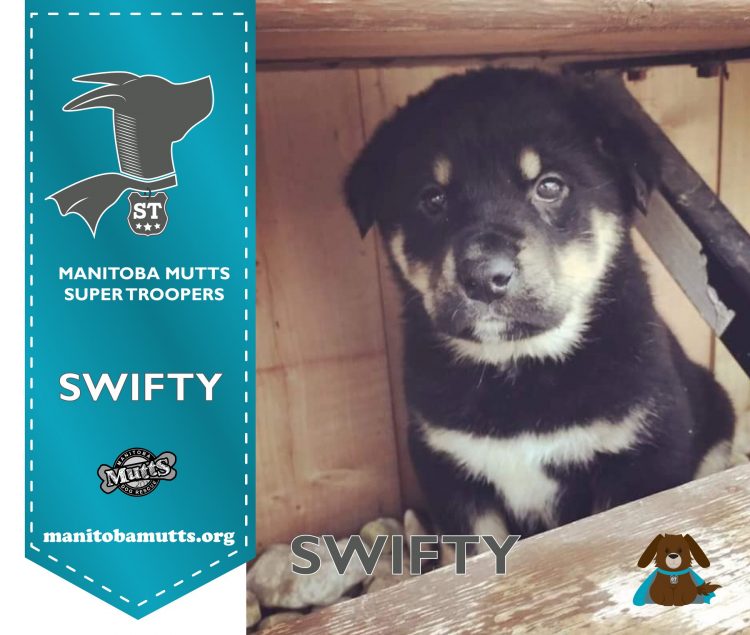 Swifty here, part of the Arctic Dogs litter (7 puppies), is being treated for parvo. He had to be hospitalized at Bridgwater Veterinary Hospital and Wellness Centre for treatment with fluids, antibiotics, and supportive care. He is currently in a foster home getting spoiled, we are confident he will thrive!
Estimated costs: $2500
Funds raised: $180

If you'd like to help Swifty please go to https://manitobamutts.org/
how-to-help/donate and include a note with his name so that your generosity goes directly to his care
---
Super Trooper In Memoriam
---
Super Trooper Alumni