Age: 3 years (2017-02-15) | Sex: Female
Breed: Mixed | Size: L (50-80 lbs)
Mutt-O-Meter: RED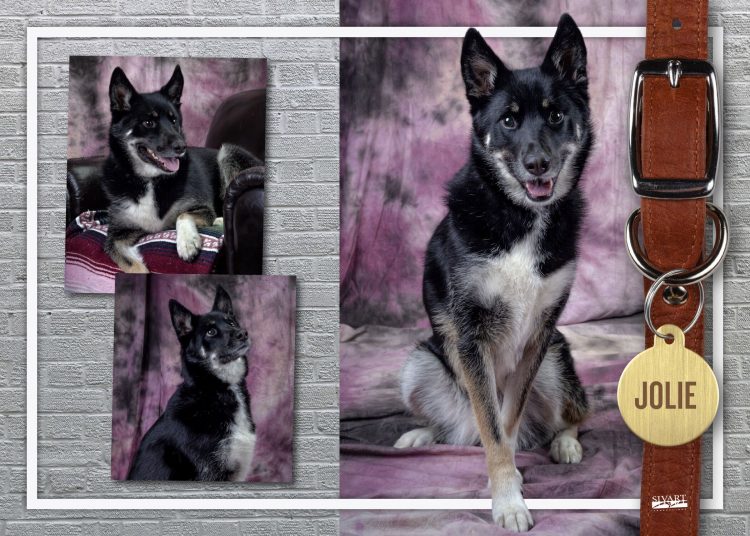 Hi I'm Jolie! I am a happy and active dog looking for someone to love me furever! I love walks and playing with my human foster sibling! I can get excited when the cats run around, and I want to chase them, so I am learning that they are little, and I must be more careful. I am completely kennel trained and potty trained, I'll even bark at you and bug you if I need to go outside. I love to be outside in the snow, because I am a husky after all (we think!) I also love to talk to you and be goofy when I don't want to do something… foster mom says that's the husky in me, too.
There is something special you should know about me… I'm about 80% blind. I can see shadows and blurs but other than that I rely on my sense of smell and hearing to help me get around, but don't worry, nothing stops me when I get going! My foster mom knows I will do great in new surroundings once I sniff everything out. You will need to be patient while I learn your space and make it my own. Since I am partially blind, it will take me longer to adjust but I will get there.
I am ok with SOME dogs but I am quite picky. May be best I don't live with another dog though.
I am a loving girl who would love to go to the park and play all day, before coming home to keep you warm in this cold weather. Am I the right dog for your family?