Age:

1 year, 10 months

(2020-09-14)

Sex: female
Breed: mixed
Size: large (50-80lbs)
Mutt-O-Meter:

No Restrictions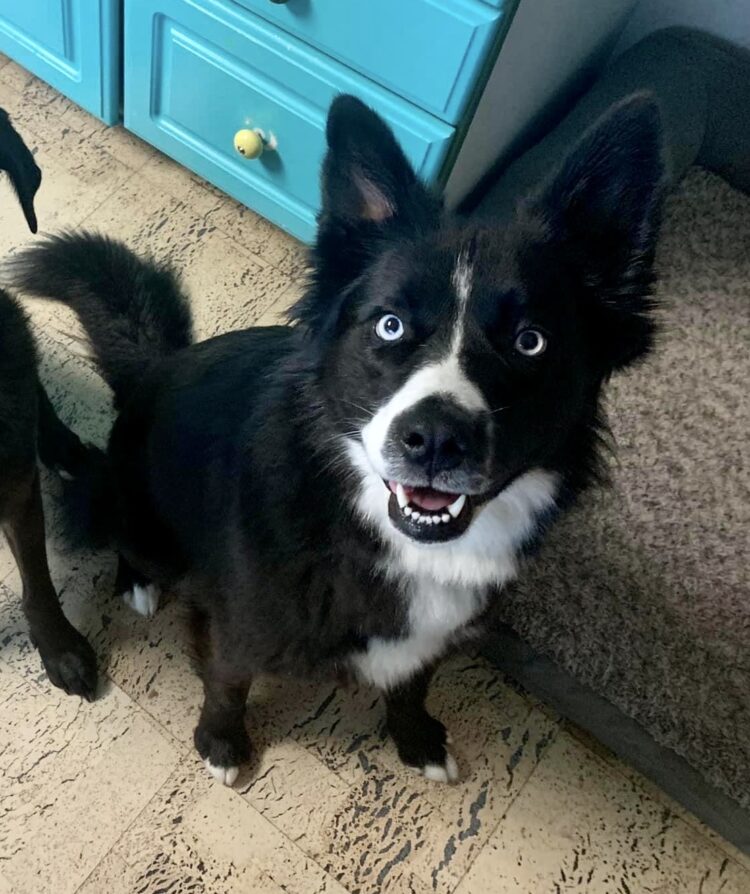 Hi hi hi hi hi hi Sundance here! I'm a fun loving active girl who will bring so much joy into your life.
I am house and crate trained. Though I am free to roam at my current foster home. I am a very friendly girl with people and dogs. I sometimes need reminding to calm down and not be so bouncy! Life can just be so exciting!
Cats are a bit of an unknown and depends very much on the cat. I am very intrigued by them and have spent some time in their company but if they run…ooofff I will not be able to help myself and will chase them.
I love going for walks or shall I say runs. I LOVE LOVE to run. I have learned to love life off leash and am making great progress with my recall out on the farm! My leash skills still need a bit of work so maybe we can continue to figure this all out together? I'm strong and I can get very excited by people, dogs and smells I just want to be able to meet everyone.
I'm a very active girl who would love to bring my zest for life into your home. I would be the perfect fit for someone who has the space for me as this is where I will really shine. A country home or a big fenced in yard where I can dash around. A dog buddy to zoom around with would be super fun too and I am learning so much from my foster sister. Maybe you have a pup already that could use a buddy to blow off steam with?? Then I'm your girl! I have been known to use my voice sometimes to announce that it's time to play or move, or maybe give you a little nose dive. Maybe you need a running or biking buddy? I recently learned how to swim and that's pretty awesome. I am becoming very graceful in the water and love to retrieve sticks and balls. Oh and I love car rides.
While I love to go I also love to snuggle down on your feet, in your lap or even in your bed if you will let me.
So that's me folks…If you are a get up and go person or family looking for love. I will make you feel like the bees knees as to me that is what you will be. Let the adventures begin…are you ready?
NOTE: I am only 50 pounds so on the smaller side of a large dog!
Apply here: https://manitobamutts.org/how-to-adopt/online-adoption-application/
or contact [email protected]