Age:

1 year, 6 months

(2022-03-08)

Sex: male
Breed: mixed
Size: large (50-80lbs)
Mutt-O-Meter:

No Restrictions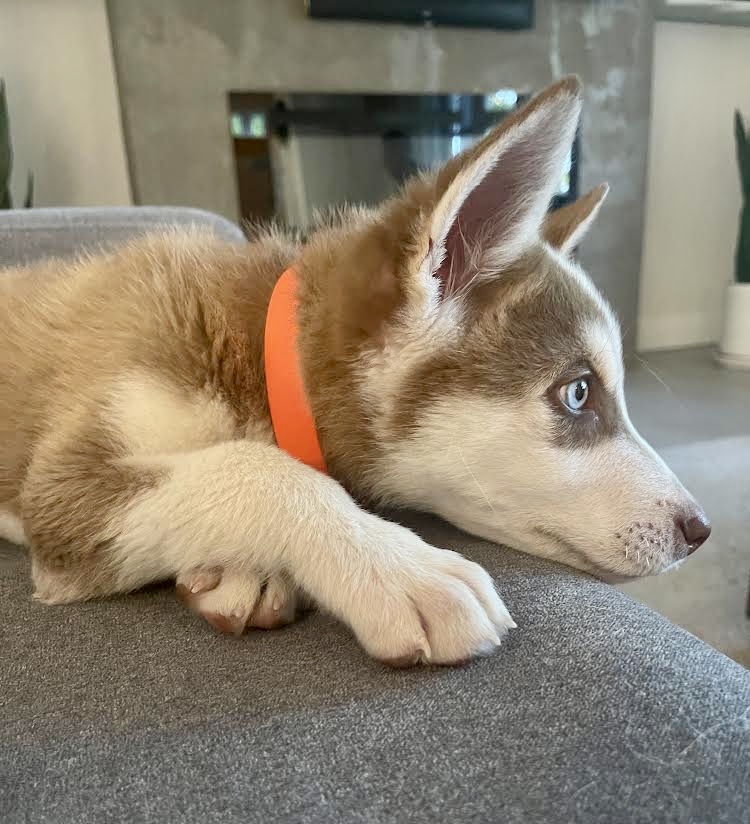 Hi. I'm Jamie. I'm a fun, vocal, playful, cuddly boy who loves people, toys, playing with my foster brother, and I love cuddles.
I am fully housetrained and fully crate trained (for nighttime or when foster mom and dad aren't home) and x-pen trained (for when I'm at the office with foster mom and dad).
I am for sure good with ­other dogs, I love my big foster brother, but I'm not sure how I'll be around kids and animals besides dogs. I'm still learning not to bite, but I understand no and am getting gentler, I'm young, so I'm sure I can learn that cats are friends and will love a big human brother or sister.
On the small walks that I have been able to go on, I absolutely love them, I just love being outside really. I don't love my collar, but I am very good with the slip lead that my foster mom uses on me. I'm getting pretty good at car rides, if I can be on your lap, I'll sleep the whole ride. I will get used to the floor eventually too.
To sum it up, I am a pretty chill little boy who would love to give you some late-night snuggles or some morning coffee plays, or just keep you company. I can't wait to find my new family!
NOTE: I have recovered from a leg injury so the vet would like me to take it easy for one more month which means no major jumping. You can ask my foster family for more details but I did get a clean bill of health!
Apply here: https://manitobamutts.org/how-to-adopt/online-adoption-application/
or contact [email protected]