Age:

3 years, 8 months

(2020-02-02)

Sex: male
Breed: mixed
Size: medium (30-50lbs)
Mutt-O-Meter:

No Restrictions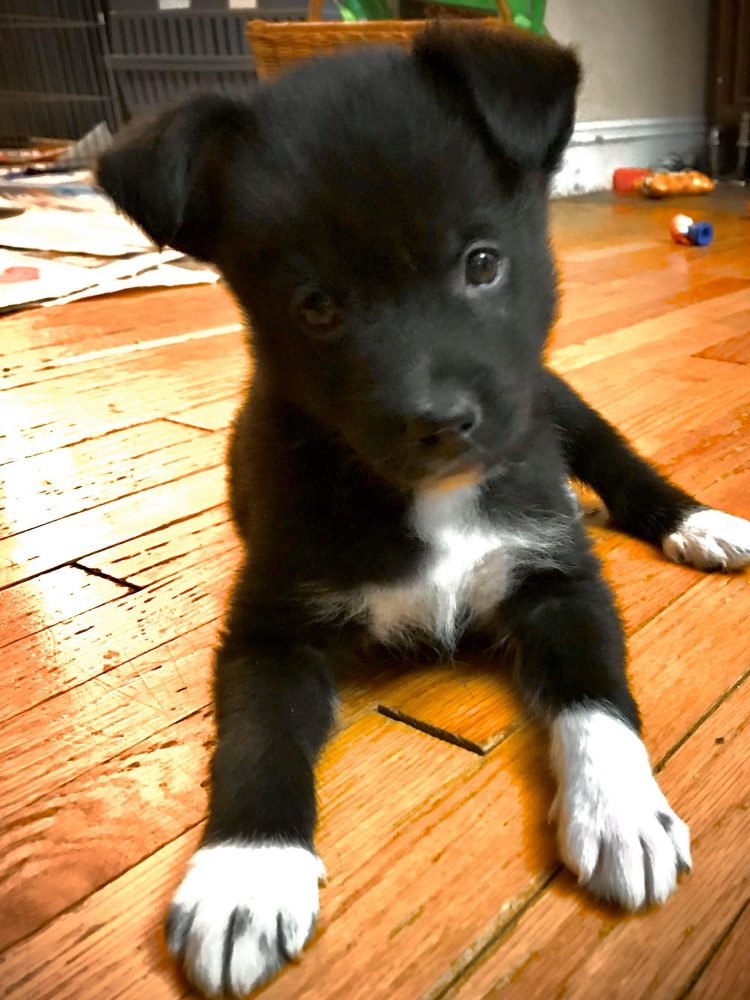 ADOPTION PENDING**
Hi my name is Ian, I am part of the Onward litter.
I love to sleep and play with my little human. I like the big dog they have here that guards us, I watch him from a distance and follow him everywhere. There is a thing they call a cat here…. not a fan, but I just ignore it and it leaves me alone.
I am still learning the potty on paper thing… I'm young – I will get it!
I have no clue what my name is as I will just run towards anybody with food, water… socks… oh how I love people wearing socks:)
But grab me and bring me on the couch and rub my belly, ears and I will fall fast asleep
Please I will love u even if you don't have socks for me to chew.
*ADOPTION MEETINGS may be delayed, but please apply now to make sure you get a chance to meet me when the time is right!