Age:

5 months, 23 days

(2021-07-26)

Sex: male
Breed: DSH
Size: small (0-30lbs)
Mutt-O-Meter:

No Restrictions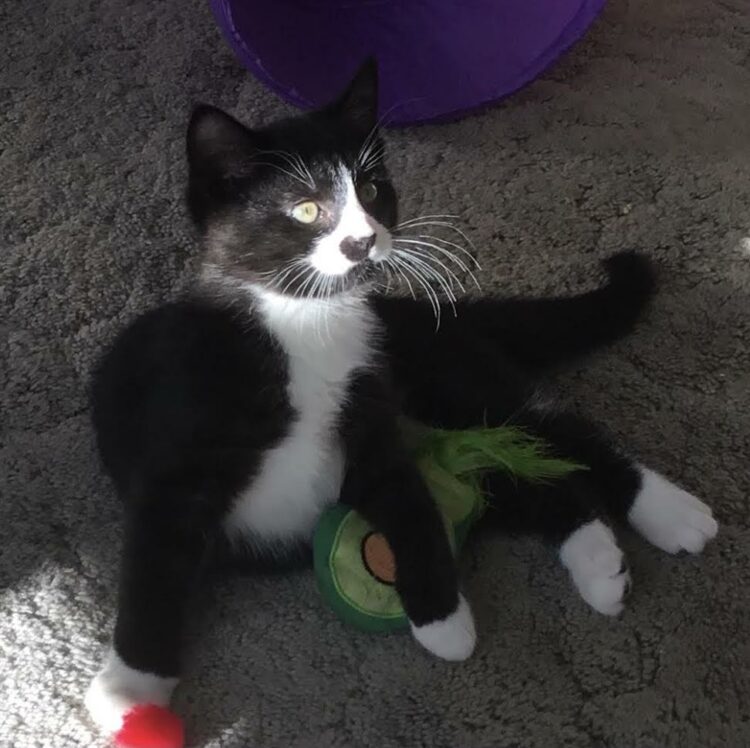 Hi my name is Tux. I am a tough but shy little guy who came in from the cold and rain and am looking for someone to help me get over my shyness.

I am fully litter box trained. And I love to use the scratching post. It is fun to climb and play on too!
I love to race and play and wrestle with my sister. I am trying to be more outgoing just like her, but it is taking me a little more time to feel comfortable, but I am getting better at it every day.

I haven't met any little kids yet, but if they are patient and kind, I'm sure we will be friends very quickly.
I haven't met any dogs either but they might be fun to play with once I get to know them.
I would love to be part of your family as my forever home.
Apply here: https://manitobamutts.org/how-to-adopt/online-adoption-application/
or contact [email protected]