Age:

1 year, 3 months

(2022-08-11)

Sex: male
Breed: DSH
Size: small (0-30lbs)
Mutt-O-Meter:

No Restrictions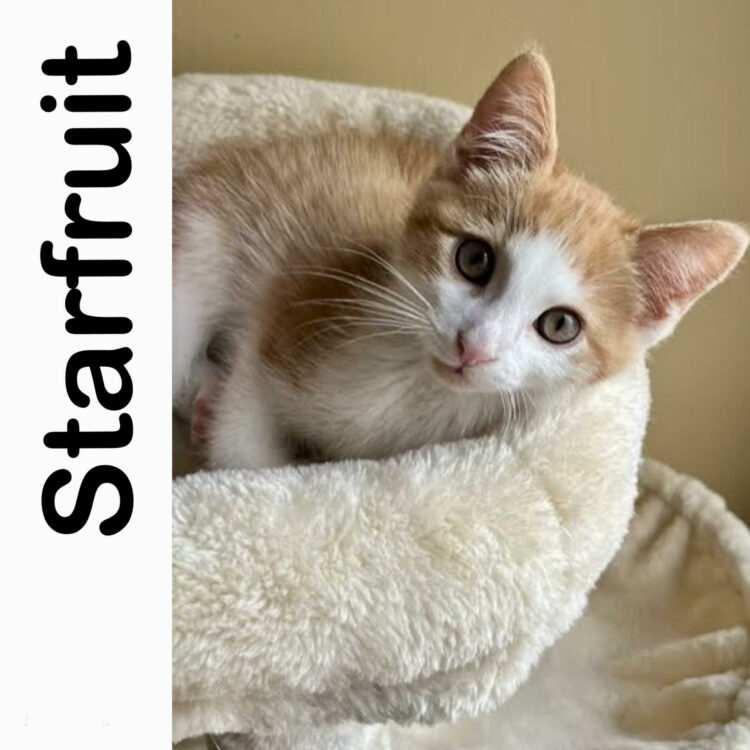 Hello everyone! My name is Starfruit and I'm from the Tropical Fruit litter. You can just shorten my name to Star, because I am one!!
I love everyone, I love any other animals, even if they are 110-pound dogs.
I use my litter box like a champ & I have an amazing appetite. If you forget to feed me, you will only do it once because I make such crazy sounds if my dinner doesn't come on time!
My sister and I keep everyone entertained with our funny little antics and we put a smile on everyone's face. How could I not? Look at me, I'm adorable!
When I'm tired I like to find my foster mama and curl up on her lap and purr myself to sleep.
I'm pretty much perfect. So don't wait, come and meet me. You won't be sorry.
Apply here: https://manitobamutts.org/how-to-adopt/online-adoption-application/
or contact [email protected]