Age:

1 year, 7 days

(2022-05-30)

Sex: male
Breed: DMH
Size: small (0-30lbs)
Mutt-O-Meter:

No Restrictions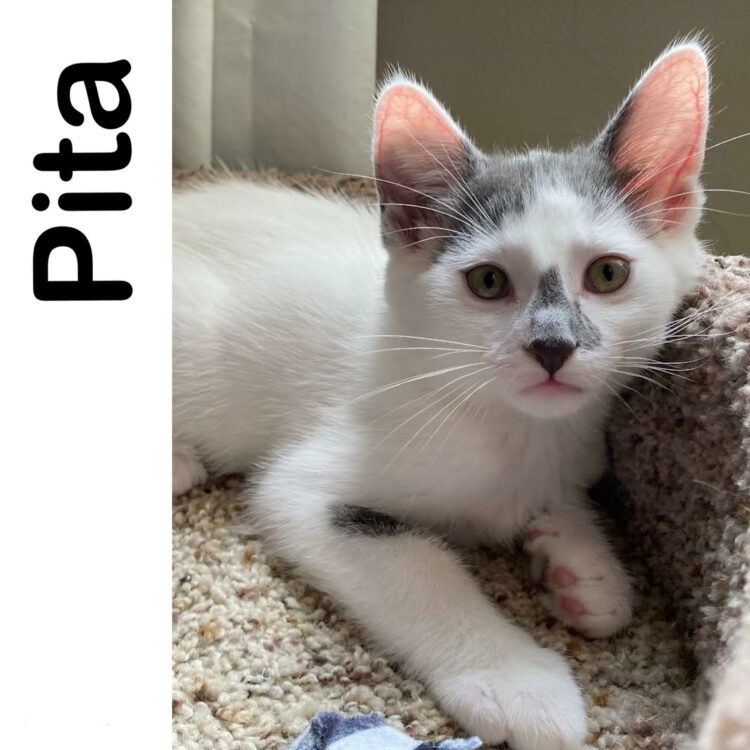 Hi, I'm Pita! As you can tell from my picture, I'm one of the super cuties from the Bread litter.
I'm still the tiniest bit shy but make up for it in my loving nature. I love to be held and given kisses. My little meows are the most adorable and I love talking to you when you come home or into a room.
I'm a super innocent kitty who just loves playing with toys, my cat perch and my siblings.
I have taken really well to scratching posts and have been excellent with the litter box.
I am currently living with other cats and a couple of dogs. I get a little scared of the dogs when they run around but otherwise couldn't care less that they are there.
Because I'm on the shyer side, I'd prefer a quieter home, with or without other animals and kids that are more on the gentle side.
Come on now, who doesn't want a little Pita in their life?!
Apply here: https://manitobamutts.org/how-to-adopt/online-adoption-application/
or contact [email protected]