Age:

2 months, 20 days

(2022-05-24)

Sex: female
Breed: DSH
Size: small (0-30lbs)
Mutt-O-Meter:

No Restrictions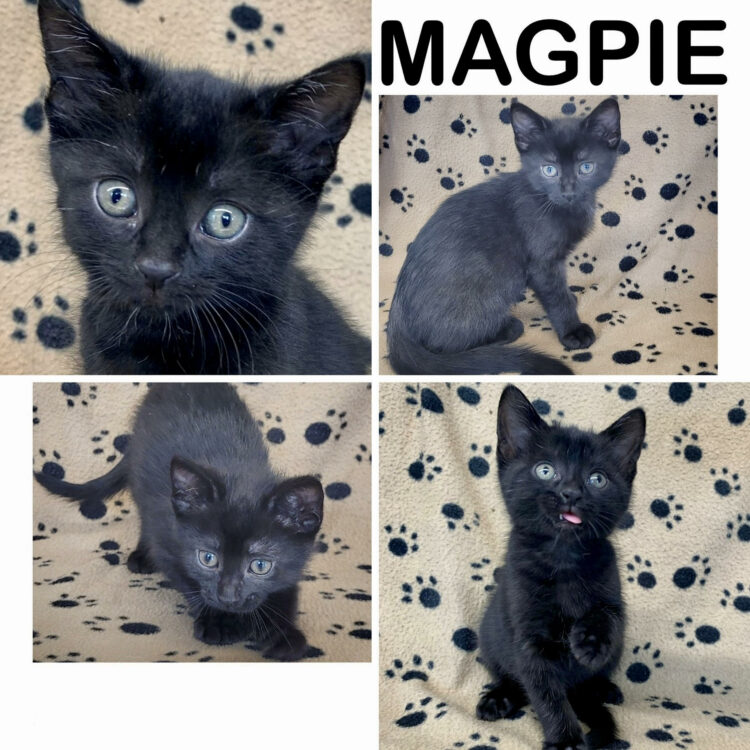 Looking for another toddler in your life, except one with fur and a tail?? Look no further! I have two speeds; napping and purring on a soft bed, or ricocheting off the walls like a squirrel.
I'm curious, friendly, eat like a lady, have an instant purr, and am very fast. I love to escape the kitten room and lead my foster mum on a merry chase down the stairs and around the living room sofa!
I'm very polite for nail trims, but just make sure you're catching me in nap mode and not in ping pong ball mode, or good luck… You should also make sure any and all water dishes have a towel underneath because I have a strange obsession with smacking the water, digging in it, dunking most of my nose in and sneezing everywhere.
I'm a well-traveled kitten who is good with other cats, children, kennels, and car rides, but have only seen dogs in passing. I make sure to only use the cardboard scratchers in my room and am fully litter box trained, although I will need a box on each level, or smaller living space until I am a bit older and can find the washroom in time. (Remember that I actually AM a toddler…)
So if you've been wanting some excitement and entertainment in your life, plus cuteness and cuddles; run, don't walk, to your nearest application form!!
Apply here: https://manitobamutts.org/how-to-adopt/online-adoption-application/
or contact [email protected]