Age:

6 months, 8 days

(2023-05-23)

Sex: female
Breed: DSH
Size: small (0-30lbs)
Mutt-O-Meter:

No Restrictions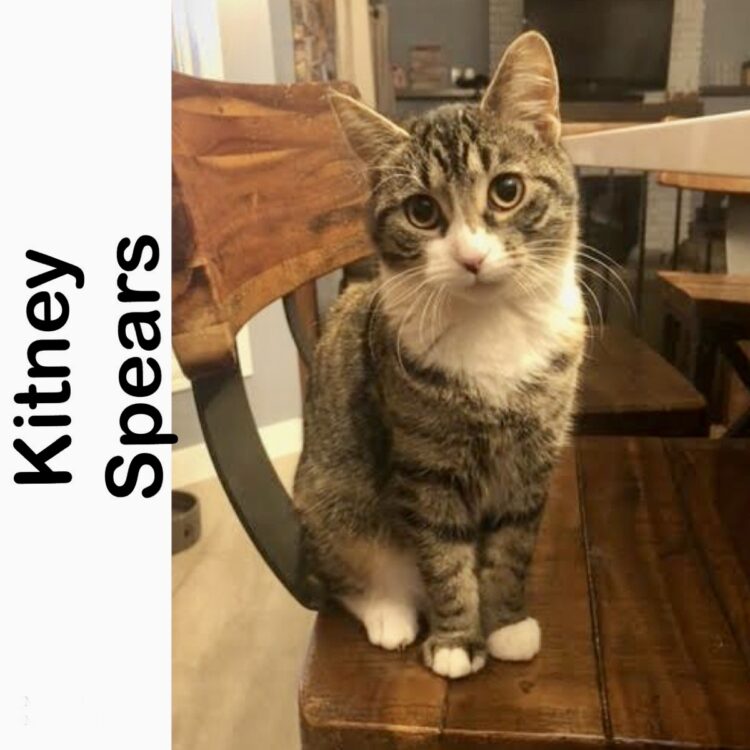 Hi. I'm Kitney Spears I'm a laid-back, easy-going, active girl, who is loving life.
I am good with all situations in my foster's house including dogs, cats, kids and I am even good with birds (although the birds really are fun to paw at and the dog is fun to bug when she is fast asleep.)
I am fully house-trained as I always use the litter box. The other cats in the household have taught me to scratch on my scratching box instead of furniture. I have full access to my foster's house with no issues at all.
I like to cuddle when I am sleepy and I don't mind to be picked up at all. I am also a very active kitten. My favourite thing to do is wrestle with myself in the mirror.
I am a fun girl to watch. I think we would really have a great time together! I am a great kitten who would love to cuddle with you on the couch after you witness me with my crazy kitten nonsense. Will you be my forever home?
Apply here: https://manitobamutts.org/how-to-adopt/online-adoption-application/
or contact [email protected]