Age:

4 months, 5 days

(2022-11-27)

Sex: male
Breed: DSH
Size: small (0-30lbs)
Mutt-O-Meter:

No Restrictions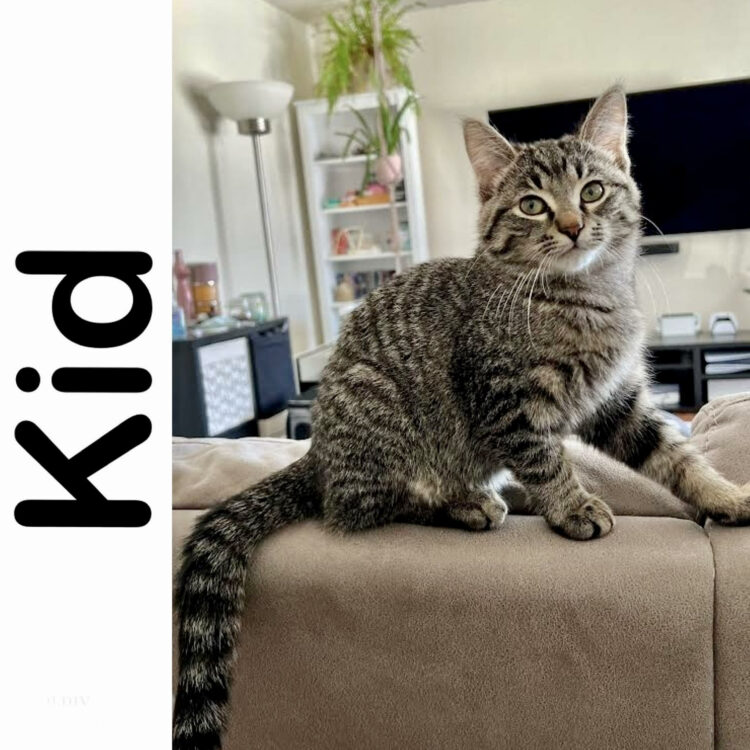 Hi, I'm Kid from the Barn litter. I came into care at 3 weeks old with my 4 siblings and mom Hen. We smelled like a barn, hence our litter theme. Unfortunately, my mom Hen was a faint positive for Feline Leukemia (FeLuk), so we were separated immediately and bottle-fed.
We had a FeLuk test on Jan 26 and it was negative!! We will get tested again at the end of March just in case (cost covered by the rescue), but we get to search for our forever homes in the meantime.
I am fully litter trained and learning to scratch on appropriate things. I love toys, especially ones with jingle bells and cuddling with my foster mom. I get along great with cats and dogs. I haven't met any kids, but I'm pretty sure I would like them.
If you're looking for a spunky kitten in your life, look no further!
Apply here: https://manitobamutts.org/how-to-adopt/online-adoption-application/
or contact [email protected]