Age:

1 year, 1 month

(2020-03-16)

Sex: female
Breed:
Size: small (0-30lbs)
Mutt-O-Meter:

No Restrictions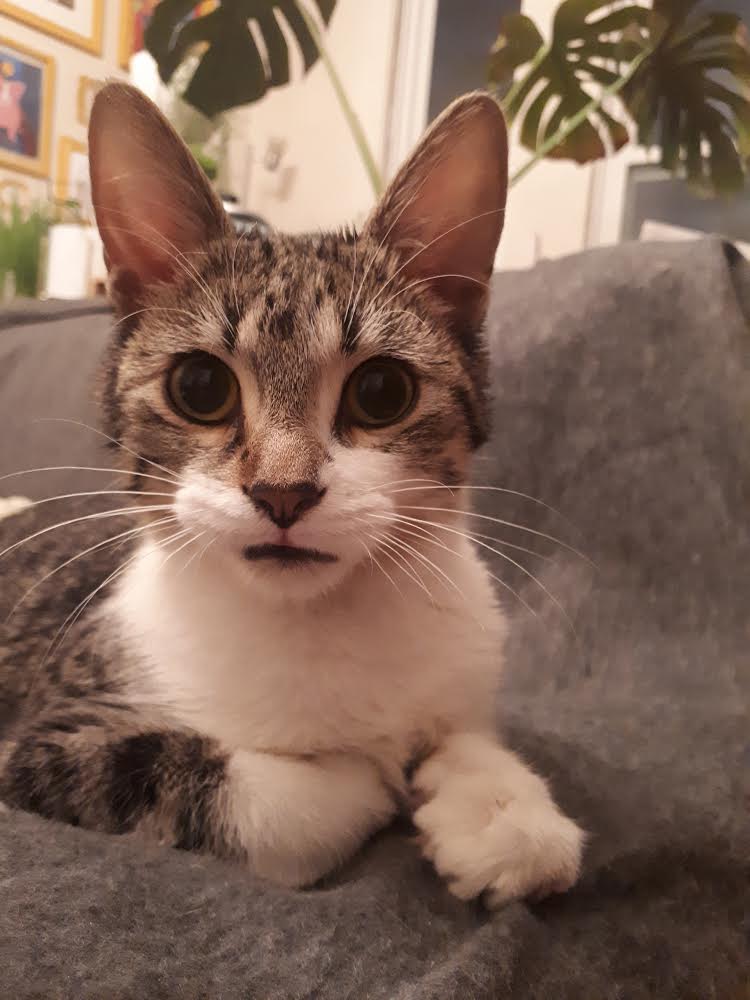 ADOPTION PENDING – NO LONGER ACCEPTING APPLICATIONS
Hi! I'm Jennifurr. I'm a curious and cuddly girl who is obsessed with studying any type of running water (sinks, showers, toilets) and I find it so comforting to be held by my human. Can't beat the view from up there! I am fully litter trained, and am fairly offended that you even ask.
I used to live with other cats, but I've not been around dogs or children because of this pandemic. I'm outgoing and took to my foster immediately, so I imagine that I would thrive in a social situation.
I am a playful and charismatic kitten that will charm your socks off with all my cuteness. Speaking of socks, I love to attack them! You'll be happy to know that I don't really care for the taste of plants, though I will fight them (and win) for prime windowsill space. I also love to keep you company while you work at your computer desk, though I have a tendency to fall asleep on the clock.
Unlike the virtual birds, squirrels, and mice I struggle with hunting on the TV screen (I can watch cat tv for HOURS), I can assure you I'm a prime catch!
Apply here: https://manitobamutts.org/how-to-adopt/online-adoption-application/
or contact [email protected]