Age:

7 months, 3 days

(2022-05-06)

Sex: male
Breed: DSH
Size: small (0-30lbs)
Mutt-O-Meter:

No Restrictions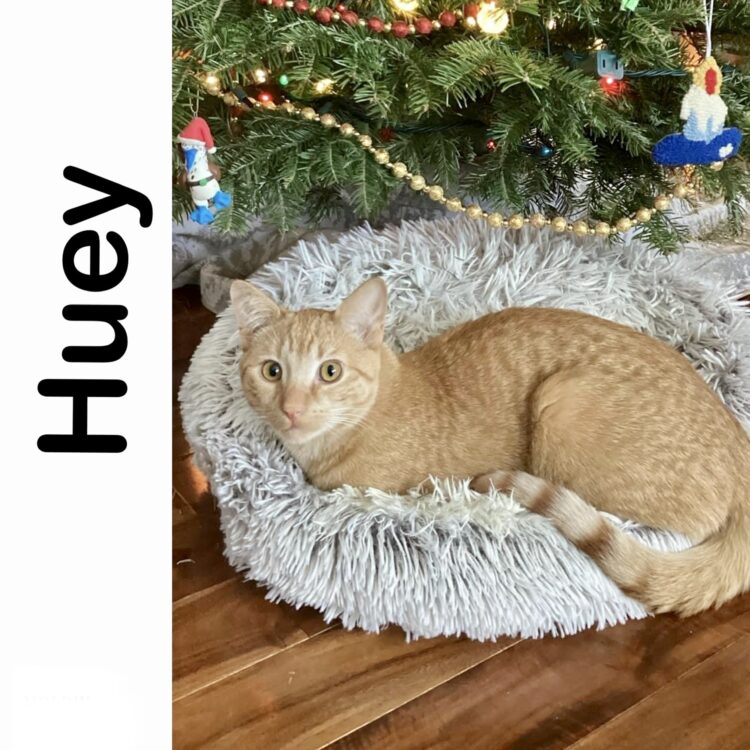 Hello future family, Huey here!
Are you looking for that perfect mix of crazy kitten and total love bug?! If so, then I'm your man.
I absolutely love toys and running all around the house. Got something for me to climb?! Fantastic! The less sturdy, the better it seems! (Ever watch the Parkour episode on the Office?!) 🫣
I'm currently living with dogs and think they're fab. Hopefully, my new home will have other cats or dogs there so I can play and cuddle with them. The dogs must be super cat friendly though as I wouldn't know to be wary of them.
I'll need some teaching in my new home to only use the scratching posts but I'm a pro with the litter box and don't have any accidents.
So who's ready for some craziness/absolute love in their future, cause Huey's here and waiting for you! ❤️
Apply here: https://manitobamutts.org/how-to-adopt/online-adoption-application/
or contact [email protected]