Age:

2 years, 3 months

(2018-08-11)

Sex: female
Breed: DSH
Size: small (0-30lbs)
Mutt-O-Meter:

No Restrictions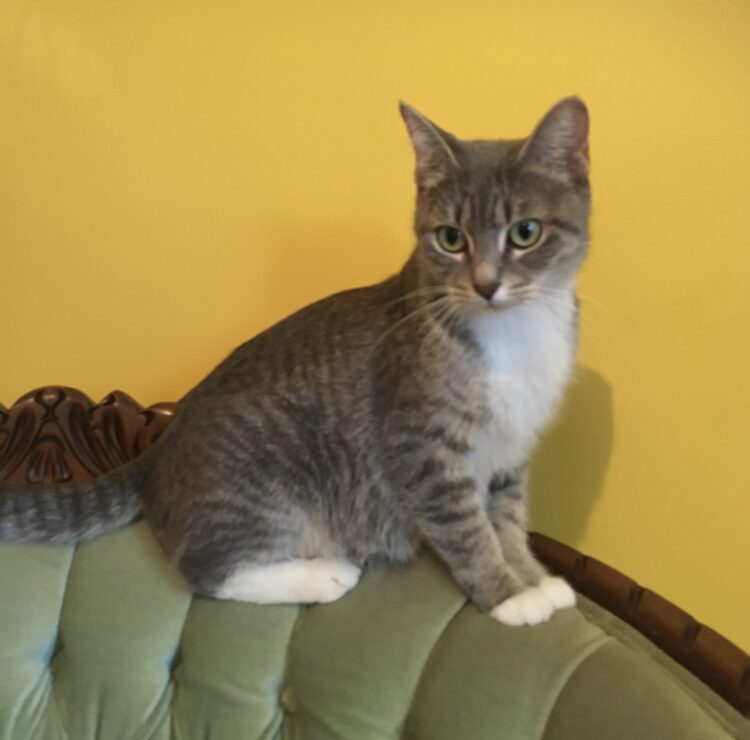 Hello! My name is Grace and I am the proud mama of the Umbrella Academy litter. I live up to my name – I am graceful and dainty. I do like to talk a lot, but sometimes I just need to tell people I missed them when they were out of the room! I purr easily and love to be petted.
My litter box habits are impeccable and I am learning to use the scratching post.
Foster mom says I'm just a sweet, easy going kitty who will make someone's home so much brighter. Could it be yours?
*I will need to be spayed still but we can work out those details together!