Age:

1 year, 3 months

(2022-06-07)

Sex: female
Breed: DMH
Size: small (0-30lbs)
Mutt-O-Meter:

No Restrictions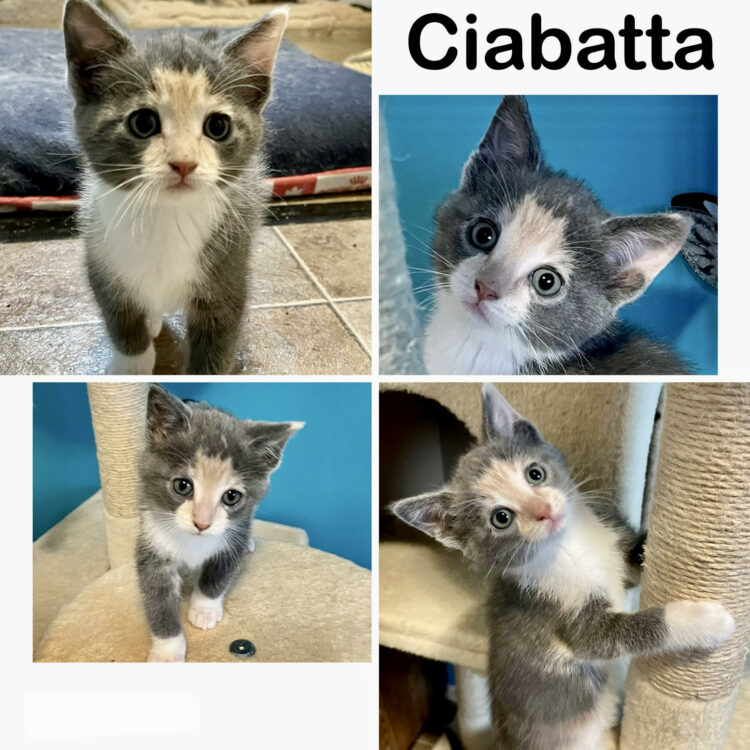 Hello, I'm Ciabatta from the extended Bread litter. Me and my siblings lost our mom just after we were born, so mama Naan of the original Bread litter accepted us into her brood.
I am fully litter-trained and am learning to scratch on appropriate things. I love kibble and canned food, and still sneak the occasional sip of mama's milk. I have met dogs and other cats in my foster home and I do well with them as long as they are gentle. I haven't met small humans yet, but my foster mom thinks I would do just fine. I love to chase tails and toys, I'm especially fond of the springy ones that bounce. Oh, and I would really enjoy my own cat tree to climb and scratch, they are the best.
Can you resist my adorable face? I know you want to take me home.
One more thing, I am being fostered in Steinbach, but you know what they say, it's worth the trip!
Apply here: https://manitobamutts.org/how-to-adopt/online-adoption-application/
or contact [email protected]