Age:

3 months, 7 days

(2021-10-11)

Sex: female
Breed: DSH House Panther
Size: small (0-30lbs)
Mutt-O-Meter:

No Restrictions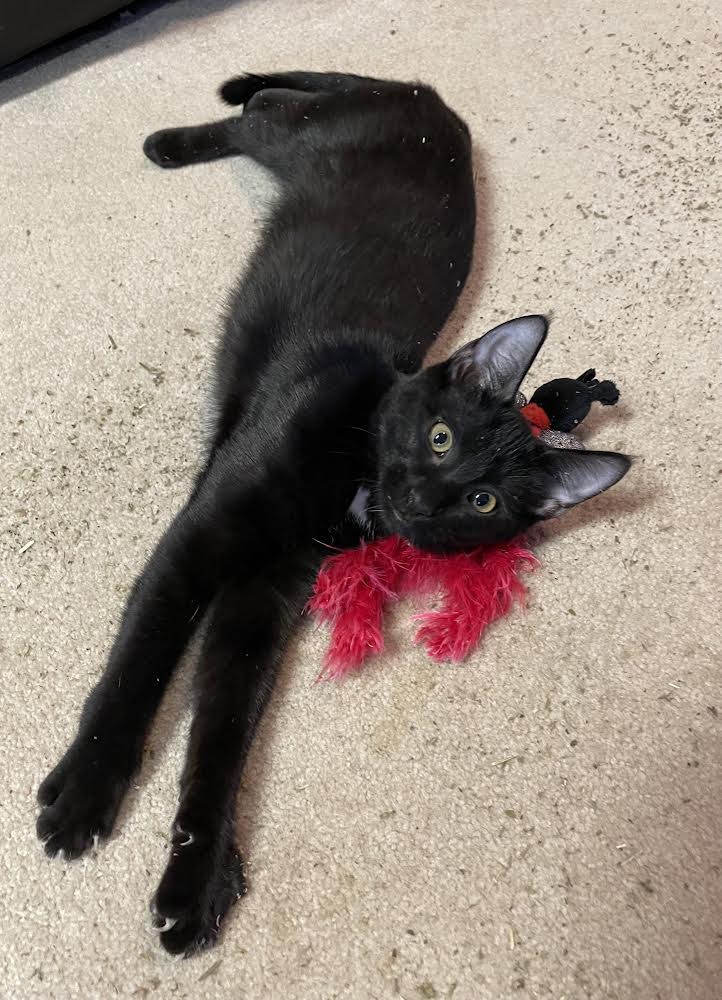 Hey! I'm Catherine! I'm a sleek but sweet little girl who loves to purr more than almost anything.
I am fully litter trained and learning to use a scratching post appropriately.
I will chase any toy you offer me, but wrestling with my siblings is my favourite pass time, and my doggy foster brothers aren't bad playmates either. I haven't met any children, but I think we could be good friends!
I can be a little shy at first, but if you give me some lovin' I could be your best friend forever.
I'm a beautiful lady looking for a home to call my own, could it be yours?
*I am being fostered near Anola*
Apply here: https://manitobamutts.org/how-to-adopt/online-adoption-application/
or contact [email protected]