Age:

5 months, 27 days

(2020-04-26)

Sex: female
Breed: DSH
Size: small (0-30lbs)
Mutt-O-Meter:

No Restrictions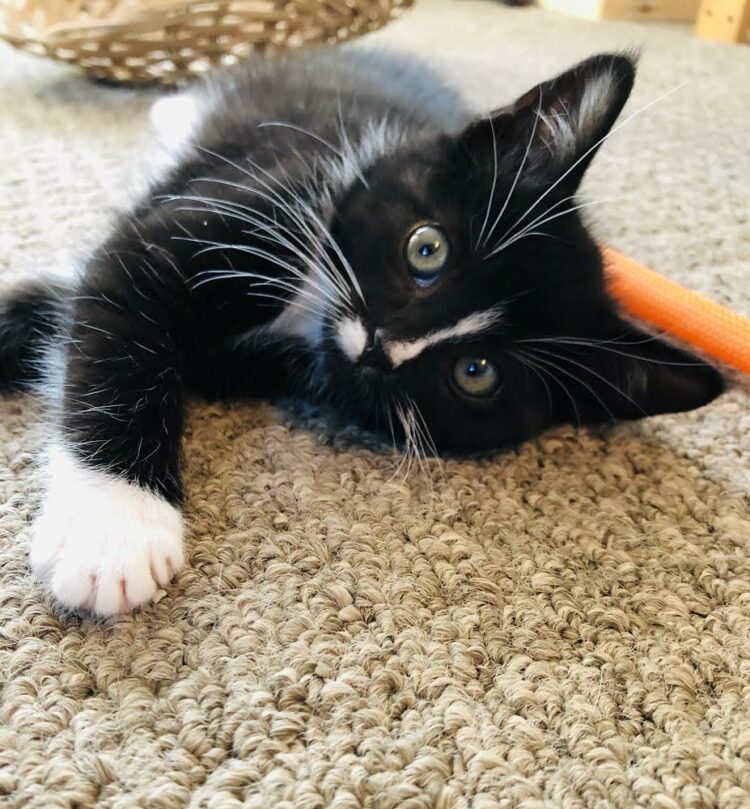 ADOPTION FEE SPONSORED*
I'm Alpha. I have been mistaken for my twin Beta, but that's alright because pretty sure, I'm my foster mom's favourite!!
I am usually the instigator of all shenanigans but still like all the cuddles, smooches and pets that I get (see ? Favourite!)
We were saved with our other siblings from a life of the scary outdoors. Because of our hard start, me and my sister both have tested positive for FIV. This means we will have to get retested when we are 6 months to see if we are still positive. We will need to go to a home without other cats and will need to be an indoor cat only. But I'd like that cause I've tried the outdoors, and didn't like it much!
But hold on, I am still an energetic, happy, adorable girl that would like to have a family to play and cuddle with. Not too much to ask I think!
I can be adopted with my sister as we are going through the exact same thing! Just sayin'…
***More information on FIV upon request***