Age: 2 years (2017-06-15) | Sex: Female
Breed: Mixed | Size: M (30-50 lbs)
Mutt-O-Meter: BLUE (no cats)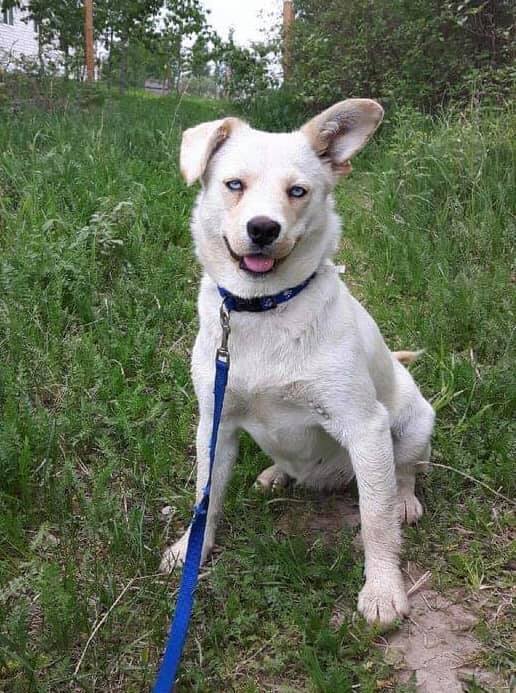 Hi. I'm Storm aka pretty girl! I'm a easy girl who loves to chase bunnies and squirrels. I am fully housetrained and working on being crate trained. I will need a crate when you are away but otherwise I will sleep near you all night. I am good with other dogs as long as the energy is right, if not I will walk away.
Cats are prey to me and I have a super high prey drive. I love to go on walks and meet new people. I walk on the leash well until those squirrels tease me, then I will climb the tree after them. Rabbits annoy me as well so I chase them away to protect my foster.
I need a human that understands I get scared. I am very submissive and will roll over and show my belly in a instant. Not food aggressive but I will hide treats if I am not hungry either in the yard or your shoes. Speaking of shoes I love the taste of old runners but if your redirect me to a kong I will chew on that instead. I love treats and will do anything for them! Can I join your family?