Age: 3 months (2019-07-06) | Sex: Female
Breed: DSH | Size: S (0-30lbs)
Mutt-O-Meter: GREEN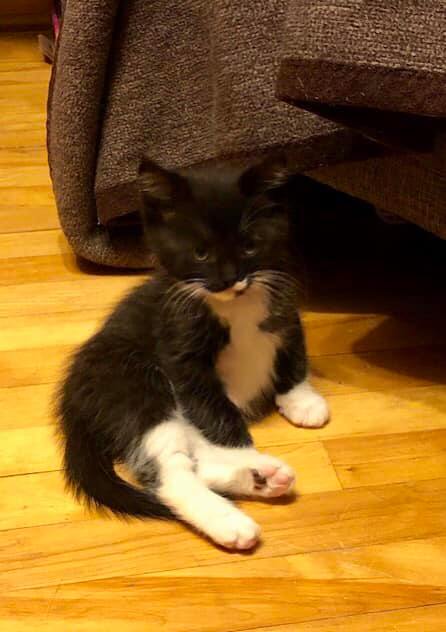 Hi! I'm Ruby from the Land Before Time litter. I'm a playful girl who likes to chase toys and play rough with my sister, LittleFoot. I use my litter box well and like to talk when I go to the bathroom. I like to watch my Mom's foster dogs from behind the baby gate but I don't think I would like to get too close to them. I haven't met any small hoomans yet and I think I might need time to warm up to them.