Age: 10 weeks (2019-03-27) | Sex: Female
Breed: Mixed | Size: L (50-80 lbs)
Mutt-O-Meter: GREEN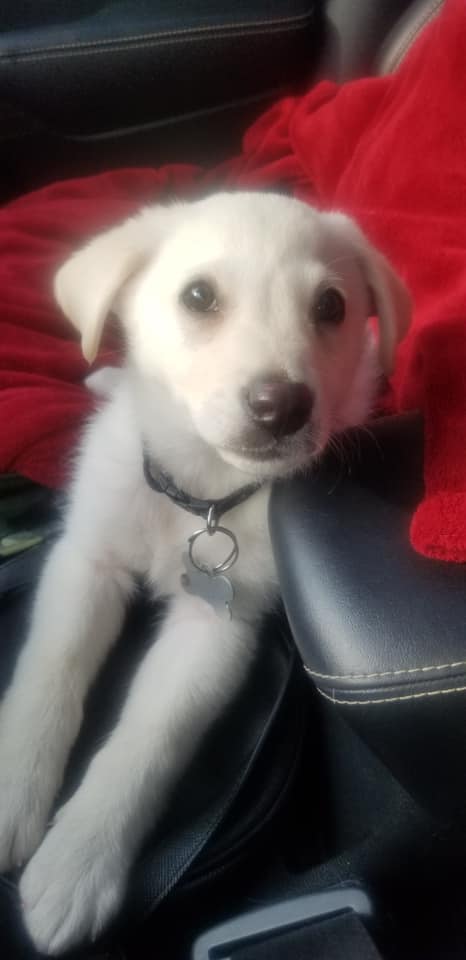 I am a very energetic, fun loving and slightly nippy puppy.
I came in with my sister, Maya, and we have been living at a foster home together until recently. We are now flying solo in our new foster homes and figuring out this big wonderful world.
I usually sleep on the floor or snuggling in the bed with my foster family. I am in the kennel training process and still a a bit fussy about the whole thing.
I would do best if you have another dog to play with as I have tons of energy and may bark lots if left alone without another doggy friend.
I am working on potty training but I'm still young. I will absolutely do my business on the grass when you take me outside! We just gotta do this lots so I get the hang of it.
I love other dogs, I'm shy with kids and and have not met cats yet.
I love all toys, especially anything I can nibble on to help soothe my little shark teeth. Do you have toys for me at your house?