Age: 3 months (2019-11-09) | Sex: Male
Breed: DMH | Size: S (0-30lbs)
Mutt-O-Meter: GREEN Hello!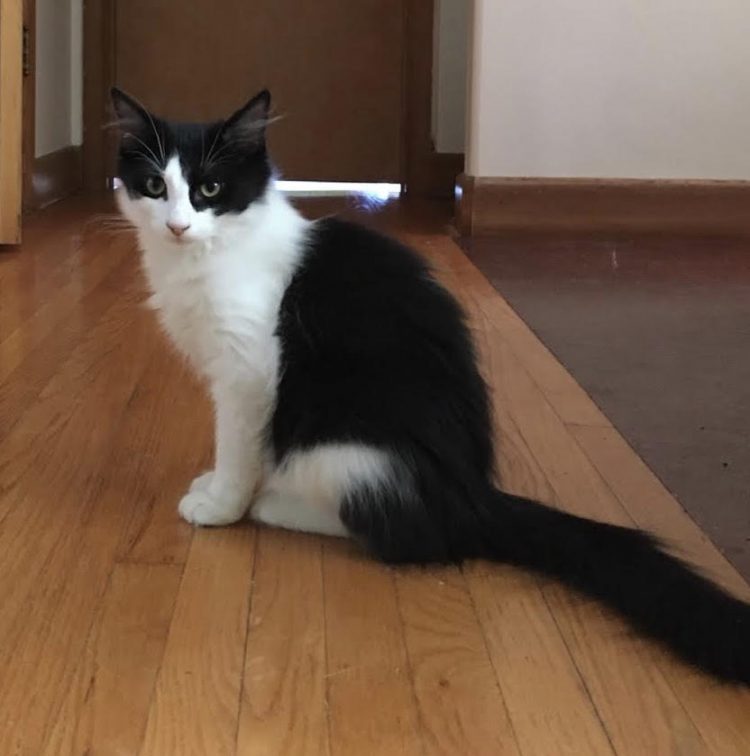 My name is Riley and as you can see, my tail is so long it doesn't even fit in the picture! And my fur is silky and a bit on the long side. 
I am initially very shy, but once I get to know you, I love being stroked and petted. 
My litter box habits are perfect and I am polite with my nails. 
I love playing with my brother Patrick and I adore my feline foster brother. I knew a dog I liked once, but I need a bit of time to get used to new one!I adore sitting on laps-especially my special person's lap. Is it yours?