Age: 8 months (2019-07-04) | Sex: Female
Breed: Mixed | Size: L (50-80 lbs)
Mutt-O-Meter: YELLOW/ORANGE/RED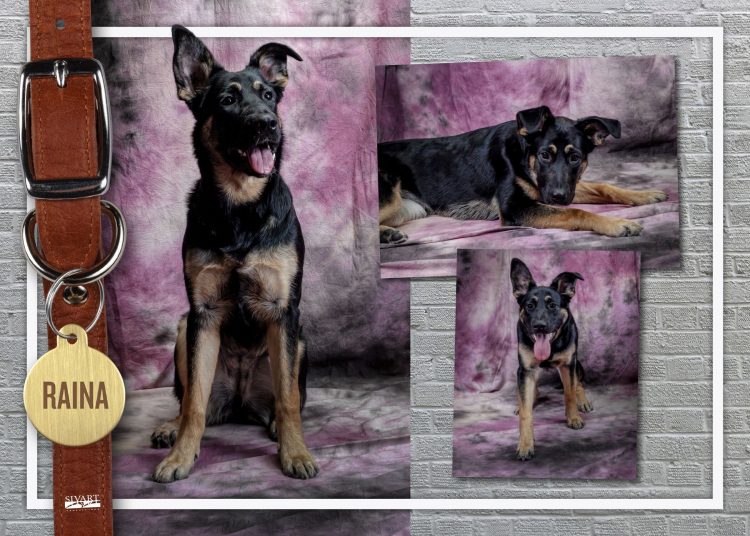 Hi. I'm Raina, the queen of her castle! I am an active, cuddly, protective big girl. I will be sure to let you know when I need something with my antics whether it be a bark or a nibble on the toes.
I am fully house trained and I've learned to love my kennel time. Sometimes it gives me a breather to settle when I get antsy.
I love to go for long walks and I really love a big backyard where I can get my zoomies out.
I can handle cats, but I still like to give a chase once and a while.
As I said I'm the queen of my castle. I haven't successfully met another dog I like yet but that doesnt mean it couldn't happen with the right sibling. (We would have to meet first to be sure!)
I would also do better in a home with no small children, I tend to be a bulldozer. (Over 14 would be best!)
My leash training is going great with my new halter! I'm even learning to ignore other dogs as we walk past.
But at the end of the day, I'm really just a big cuddle bug who wants nothing more than to smother you with love and cuddle on your legs on the couch. (I'll also take the bed if you'll let me!)
Are you ready to keep up with me, add me to your family and let me give you all my lovin?