Age: 6 weeks (2020-01-02) | Sex: Male
Breed: Mixed | Size: L (50-80 lbs)
Mutt-O-Meter: GREEN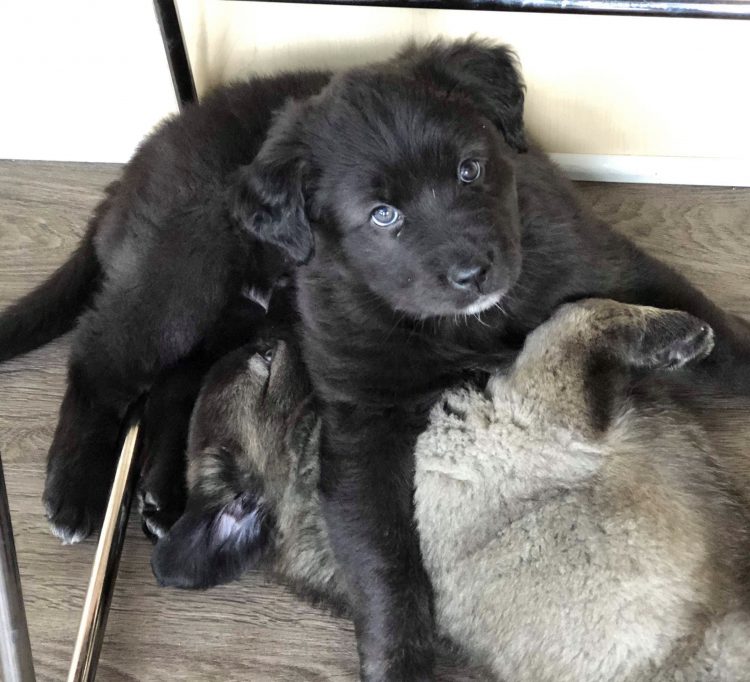 Hi, my name is Max from the Fuller house litter.
I am a playful and affectionate boy who loves attention. I have a chunky build and beautiful wavy locks. I've been in care since I was one week old, so all I've really known is my mom and my siblings. I recently moved to a new foster home and there are 2 big dogs that I am very intrigued by and really like to nibble on their legs. I'm learning to be gentle though.
I'm definitely in a teething stage right now, so I use my mouth to explore. Any kids, or rather, people in general that I interact with will need to understand that I'm still learning. Sometimes my nips hurt, even though I'm not trying to hurt you!
I've never met any cats, but since I'm a young pup, I think it would be fun. I am not house trained but am working on paper training. I am so smart so catching on quickly! I ran down the deck stairs today in the snow without hesitation so apparently I am fearless.
I am just a cuddle bug who loves to play, whether it's with a squeaky toy or your pant legs.
I will give you kisses whenever needed (and maybe even when not needed). If that all sounds good, will you take a chance on me?
I am ready for meetings now and can go home with my new family February 27th when I am 8 weeks old and after I have had my first vaccine!