Age: 7 weeks (2020-02-02) | Sex: Male
Breed: Mixed | Size: M (30-50 lbs)
Mutt-O-Meter: GREEN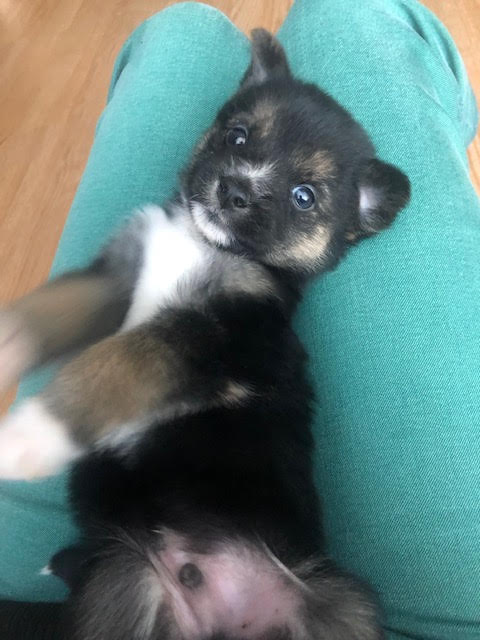 Hi, I'm Grecklin from the Onward litter. I am a very cute, quiet little boy who loves cuddles. I love running around the house, and I give very convincing puppy dog eyes to be picked up for cuddles.
I am not yet house trained, as I am still very little and it's cold out there! I am learning to use the paper though. I am good in the kennel for car rides and during dinner time so I stay out of the way.
I am good with dogs, but I haven't met any cats or children- but I am young so I am sure I will adapt ok.
I love to play with my siblings, play tug with socks and nap in the sun.
If you have room for a chill little dude in your life- please take me home!
*ADOPTION MEETINGS are postponed until further notice, but apply now to make sure you get a chance to meet me later! "Anything worth having is worth waiting for!"