Age: 7 months (2018-08-01) | Sex: Female
Breed: Mixed | Size: L (50- 80lbs)
Mutt-O-Meter: GREEN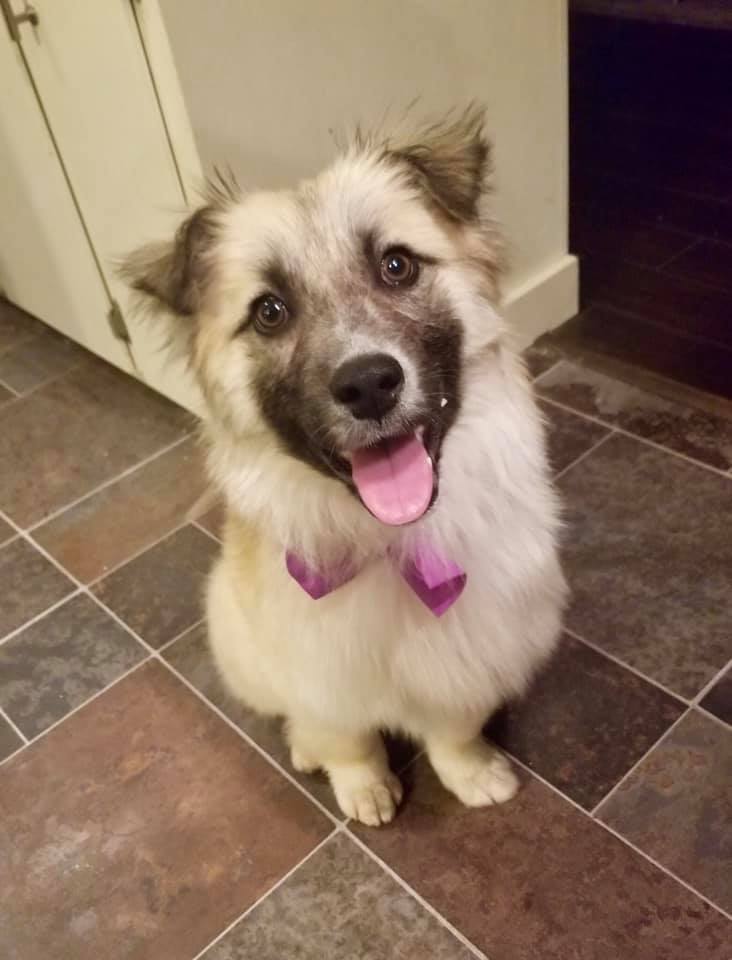 Hi. I'm Grammy! I'm a playful girl who loves treats, chew toys and following you around the house!
I am very close to being housetrained, and will use newspaper if I don't get to go outside! I'm getting better with crate training, I just really don't like being away from you!
I am good with dogs and cats (just a little shy around new animals, but once I know them I love to play!), and think I would be good with kids, but I haven't met any yet. I'm pretty good on a leash, since I like to follow you wherever you go anyways, but sometimes I try to chew on it!
I am a sweet, playful girl who would love to spend my days as your shadow, going wherever you go! Is there room in your home for me?