Age: 1 year (2018-12-12) | Sex: Male
Breed: Mixed | Size: L (50-80 lbs)
Mutt-O-Meter: BLUE (no cats)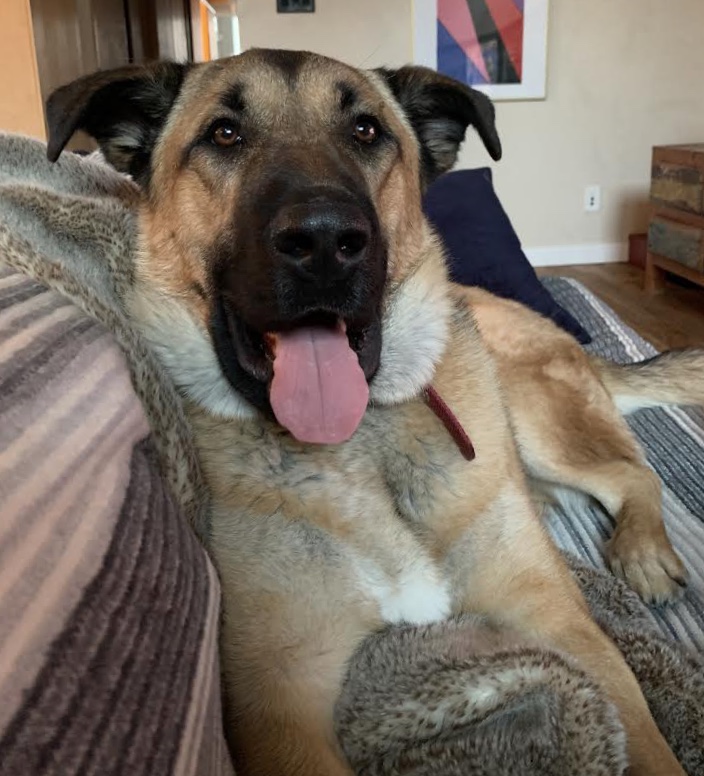 I think my name is Good Boy because that's what my foster mommy and daddy call me all the time. They told me that my name is actually Finrod but that my future parents will call me something else.
My foster mom says that I'm the most well behaved and trained dog she's ever met. I sit when you tell me too, I wait patiently to go outside to do my business (I've never once had an accident inside), I could play forever but I sit and cuddle when mom gets bored, and I go to sleep at the foot of their bed and don't make a peep all night. I'm fine in a kennel too except I don't really like it, I just love my foster parents and want to spend all my time with them. They even let me wander the house when they go out and I never get into anything I'm not supposed to.
I can walk forever, being outside is my FAVOURITE. I also really like treats, and I do cute tricks to get them. I'm an all star fetch player: sticks, balls and squeaky monkey toys are the best.
I don't like cats because I want to chase them but I do like other dogs when I have a lot of time to get to know them. They should probably be laid back and like to play. I would need to meet a dog you have before you adopt me. If you have kids, best they are older than 12 years old.
It takes me a little while to warm up to a lot of new people but if you are my mom or my dad I will love and protect you to the end of time!! I also sometimes bark and get scared at loud noises but if you have treats I will pay attention to you.
I am the happiest dog you will ever meet. I love playing, walks, cuddles and scratches. Could I be apart of your family?