Comet
*Adoption Fee Waived*
Age: 3 years (2015-04-01) | Sex: Female
Breed: Mixed | Size: Large (50-80 lbs)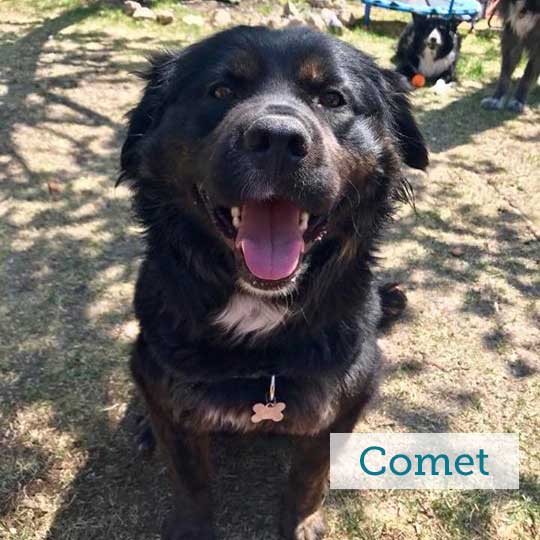 Hi I'm Comet! I'm a fun girl who loves carrying toys around and giving lots of kisses. I am housetrained and don't use a kennel as I don't need one. I love kids and dogs to play with, my foster mom doesn't think I would be good with a cat because I chase the squirrels. I am not very good on leash yet as I'm afraid of other dogs passing but my foster mom says that is okay because I'm not allowed to go on too many walks with my funny heart. I have dilated cardiomyopathy. I'm fine right now but in the next few years I will need to have daily heart medication. My foster mom says it doesn't slow me down any and that I am the silliest and most loving girl ever. Manitoba Mutts is providing a $1200 vetting credit at Fort Garry vet to assist with future medications I may require*.
I am a very loving girl who would love to make you laugh and snuggle as much as possible.
Can I be your snuggle buddy?
Visit www.manitobamutts.org or contact adopt@manitobamutts.org for more information.
*Please email vetting@manitobamutts.org for more information on the vetting credit and/or additional details of my heart condition