Age: 4 months (2019-07-06) | Sex: Female
Breed: DSH | Size: S (0-30lbs)
Mutt-O-Meter: ORANGE (no young children & no large active dogs)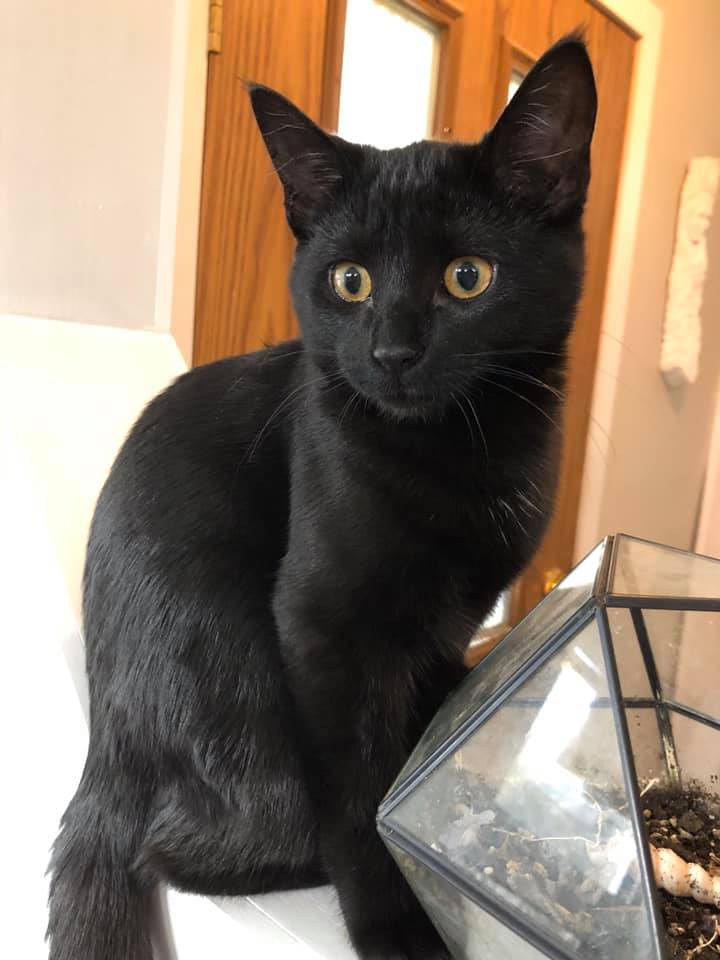 Hi, my names Doofah, from the land before time litter! I'm a very sweet and gentle girl who absolutely loves attention!
I'm looking for an extra special and loving home to take good care of me in. I have a condition called cystitis, which means my bladder gets sore and sometimes I have accidents outside of the litterbox. Since I'm an anxious girl, my symptoms may be stress-induced. My foster mom gives me anti-anxiety medication with my food (which I gulp down like a pro) and I think it seems to be helping. Once I turn a year old, my doctor says I may no longer need to take my medication, however I'll need to be on a special diet for my bladder health and stress. The goal is that hopefully with enough love and the right food, I will have a happy bladder and no more symptoms!
**I think I would do best in a home without young children or any high energy/large furry friends. Things like this make me anxious and I tend to hide away from them.
If you're looking to add a new, snuggly friend into your family, I'm her! I would love to have a best friend who loves me as much as I'll love them. Will you take me home?