Age: 7 weeks (2020-02-02) | Sex: Male
Breed: Mixed | Size: M (30-50 lbs)
Mutt-O-Meter: GREEN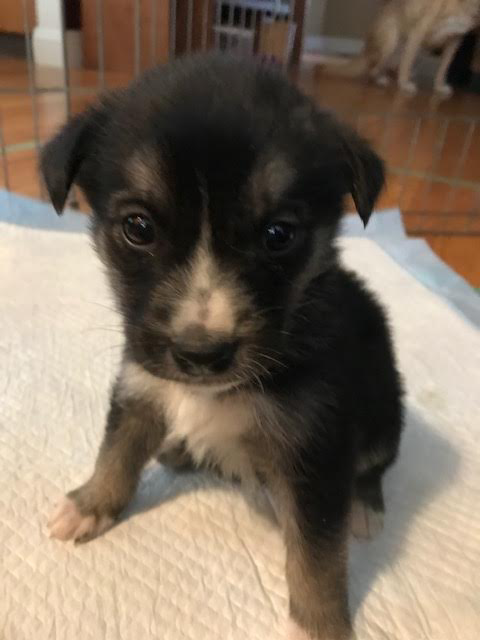 Hi my name is Barley, I love my humans especially the little one that gives me treats.
I'm good with other fur animals too. I love to play and then play some more! 
But when I'm not playing I'm napping and if I can my favourite place to nap is under the couch or with my brother. I am very laid back. I do want to explore every inch of my house and nibble on toys my little person keep throwing my way. 
I sorta know my name .. and still learning that paper is where we go potty.I'm a cool looking dude just looking for cuddle time and treats. 
If ur interested in someone like me, then I'm ur man 🙂 
*ADOPTION MEETINGS are postponed until further notice, but apply now to make sure you get a chance to meet me later! "Anything worth having is worth waiting for!"