AOPTION PENDING**
Age: 7 weeks (2020-02-02) | Sex: Female
Breed: Mixed | Size: M (30-50 lbs)
Mutt-O-Meter: GREEN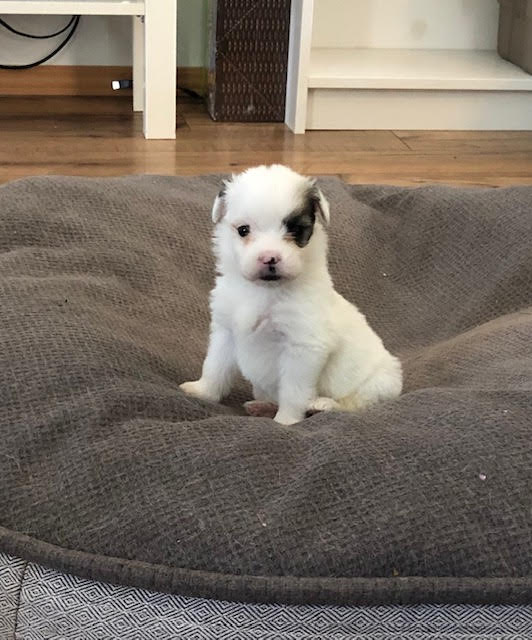 Hi there, my name is Avel and I'm from the Onward Litter. My bio is going to be short and sweet just like me!
I'm a tiny little girl who is a big snuggle bug. I'm super fluffy so everyone loves to cuddle me. I'll admit my brother and I are a little spoiled, we get lots of cuddles.
I love everything and everyone I meet. I especially love their fingers and toes. I need a bit of re-directing to a toy when I get a little too excited.
I'm definitely like my brother in the potty training department. 50/50 chance I use the pee pad.
I've been sleeping through the night lately, but some nights I will cry to let you know I need out to poop or pee. Then back to sleep I go.
Do you have a cozy dog bed ready for me when I'm able to go to my furever home? They are my favourite.
*ADOPTION MEETINGS are postponed until further notice, but apply now to make sure you get a chance to meet me later! "Anything worth having is worth waiting For!"