We have puppies to vaccinate, dogs to feed and bills to pay. Running a rescue organization isn't cheap. We are so grateful to any donation made, whether it be cash, dog food, toys, collars and leashes, or donating your time to our cause.
Donate Online Now
Set up Monthly Donations
Send us Donations by Mail
mail cheques payable to:
Manitoba Mutts Dog Rescue
P.O. Box 34040
7 Killarney Ave
Winnipeg, MB R3T 5T5
Are you thinking of something to do in honour of someone special?
In Memoriam
A donation in memory of a cherished companion, family member or friend is a meaningful way for you to express your sympathy. An in Memoriam donation will go towards the many needs of the animals in our care, such as veterinary care, food, leashes and other necessary items.
Manitoba Mutts Dog Rescue will send the bereaved family a special In Memoriam card, acknowledging your donation. The card identifies the donor and will include a message of sympathy.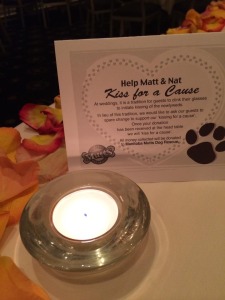 In Celebration
Is a friend or family member celebrating something special? Looking for that perfect gift for that special someone or a unique gift for that hard to buy for person? Why not consider a donation to Manitoba Mutts Dog Rescue as a way to commemorate any special occasion:
• Birthday
• Wedding
• Shower
• Graduation
• Any Other Occasion
Your donation will help Manitoba Mutts Dog Rescue continue to save animals across Manitoba. Manitoba Mutts will send the individual a special card acknowledging your donation. Or if you prefer we can send you a special card insert electronically, that you can include with your card or gift.
Email donate@manitobamutts.org for more information.