Age: 11 weeks (2019-04-13) | Sex: Female
Breed: DMH | Size: S (0-30lbs)
Mutt-O-Meter: GREEN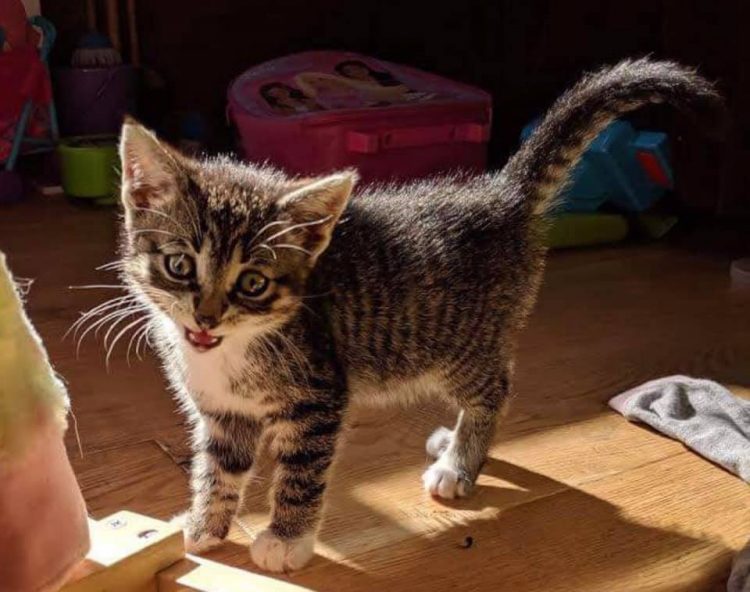 Hi there! my name is Wifi. I'm a super cute kitten who likes to run and play and of course get into mischief!
I'm fully litter boxed trained. I learned that right away, so never had any accidents. At the moment I live with one big dog and a puppy and two cats. And kids, I love them all! Took me a day to get use to them but now we are all friends.
I love to crawl up your leg so I can be nice and close to you. I make my foster family scream in surprise when I do it. Especially now in 'shorts' season. Haha
I would love to be in a house with lots of action. The more people and animals the better.
Do you have a family who needs a little fun and mischief? Then I'm your girl!!