Age: 5 months (2018-08-06) | Sex: Female
Breed: DSH | Size: S (0-30lbs)
Hello! My name is Wicket but my foster family calls me Miss Wicket because I so charming.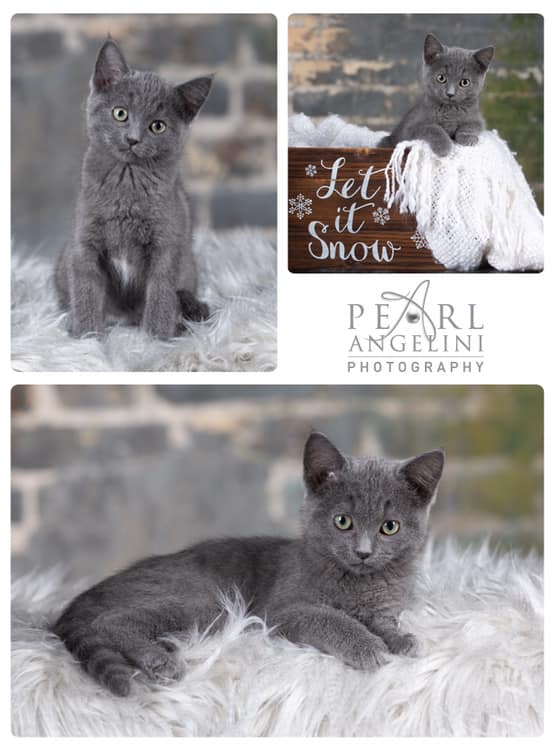 My fur is grey ticked with silver and I have a white patch on my chest. My tail has dark rings on it and my paw leather is the colour of chocolate. I am an easy going kitten, full of cuddles and purrs. I love sitting on laps and sometimes on heads! I love playing with toys-you can often see me carrying around my little stuffed mouse and I give a little play growl if my sisters try to steal it!
I always use my litter box and I scratch the scratching post for my claws! My foster house has rules about us not jumping on the table and I am learning!
You never need to look for me-I am always nearby and if I'm not, you can hear me chattering away in my kitten language.
I know I will make someone the perfect companion-is it you?