Age: 3 years (2016-05-10) | Sex: Female
Breed: Mixed | Size: M (30-50 lbs)
Mutt-O-Meter: GREEN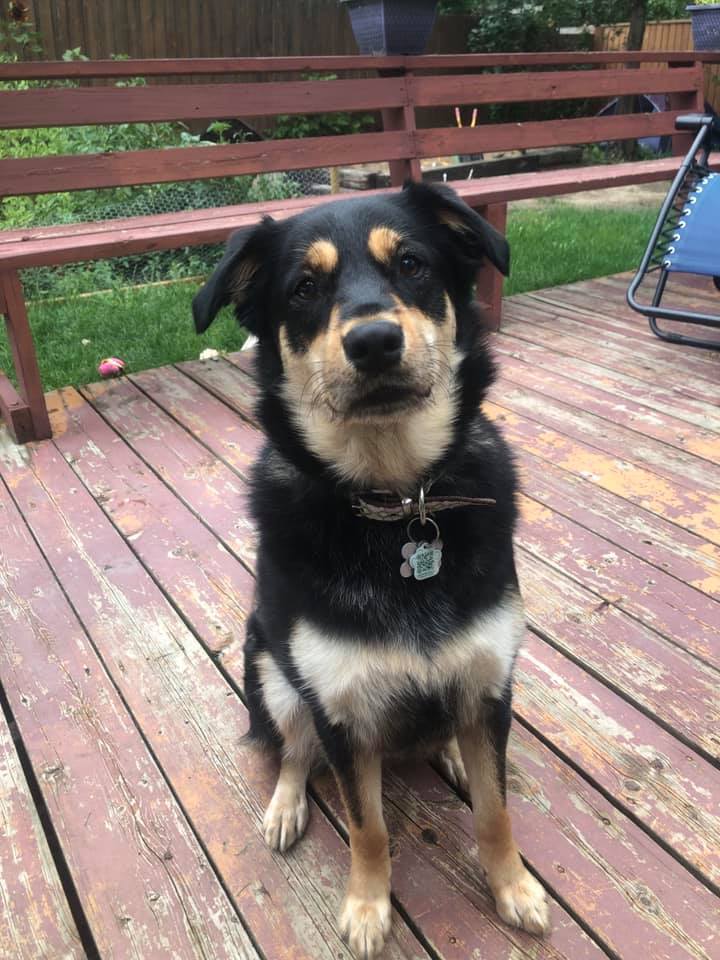 Hi. I'm Harley! I'm a VERY loving girl. I'm a fun and super snuggly girl who loves toys and any and all people to give kisses to. I am fully housetrained and don't use a crate. I am good with ­cats, dogs and love kids! I love going for walks but need practice not pulling so much as I used to live in the country and am not used to a leash!
My foster mom uses a harness and I'm much better at this walking thing already. I don't love being alone so the more dogs or kids available or someone home with me would be amazing. I can spend time alone but I really need extra love and snuggles. My foster mom has 5 kids and 3 dogs and I am very happy here in a busy house.
I am a sensitive girl who would love to kiss your face and make you laugh. Is there room for me in your family?