Age: 10 weeks (2019-02-04)| Sex: Female
Breed: Mixed | Size: L (50- 80lbs)
Mutt-O-Meter: GREEN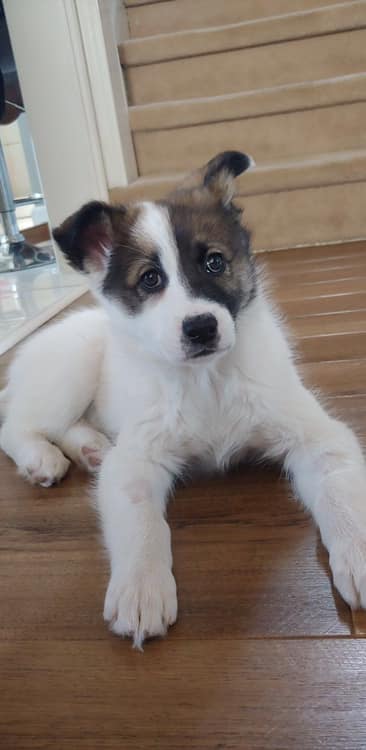 Hi! I'm Temple. I am an energetic curious little girl that loves to run around and play. Right now, I am having the best time living at my foster parents with my sister. I love meeting new people and making dog friends, although I am quite independent so I like to be alone too. I could spend all day outside – I love exploring! I am patient with kids and like to run around with them. I am still little but am getting better going outside to do my business. But when I do have accidents I usually aim for the puppy pads.
My foster mommy says that I'm such a funny sassy little girl. She says whoever adopts me will be very lucky, what do you think, do you have room in your heart for a sweetie like me?