Age: 3 months (2019-08-07) | Sex: Male
Breed: Mixed | Size: L (50-80 lbs)
Mutt-O-Meter: GREEN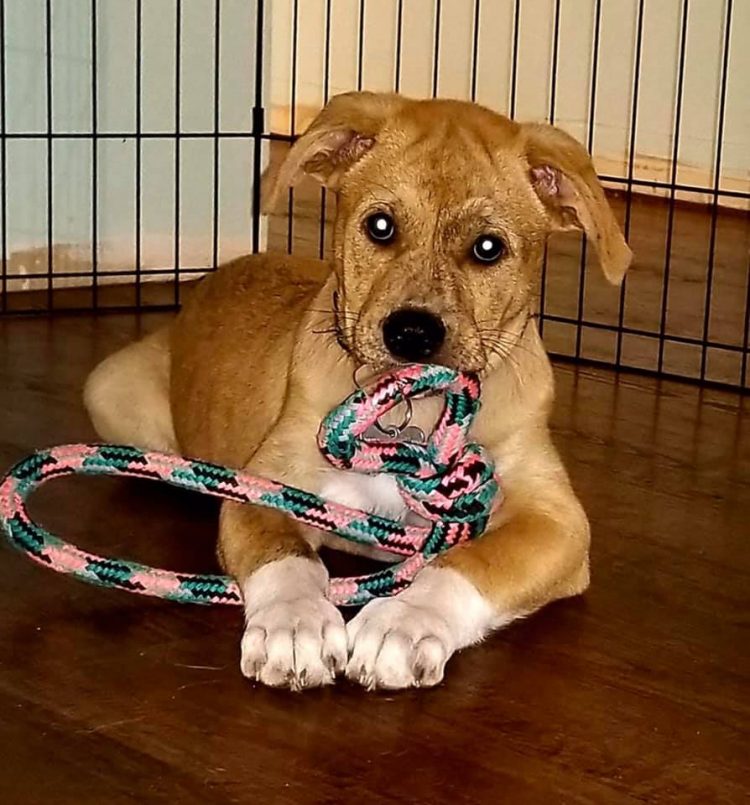 Hi, I'm Sporko from the Ugly Dolls litter!
I am a quirky little boy who is just starting to develop my personality though I like to spend my time howling like a little wolf. I am just getting started with house training so please be patient with me. I have no experience with a crate but I do share a pen with my 9 brothers and sisters. I have never been on a leash. I am good with both cats and dogs, and I love to play with kids though I need to work on my manners still.
I am still a baby so I will need someone who will be patient with me and teach me right from wrong. Are you the family for me? Will you help me grow to my full potential?