ADOPTION PENDING**
Age: 7 weeks (2020-02-02) | Sex: Male
Breed: Mixed | Size: M (30-50 lbs)
Mutt-O-Meter: GREEN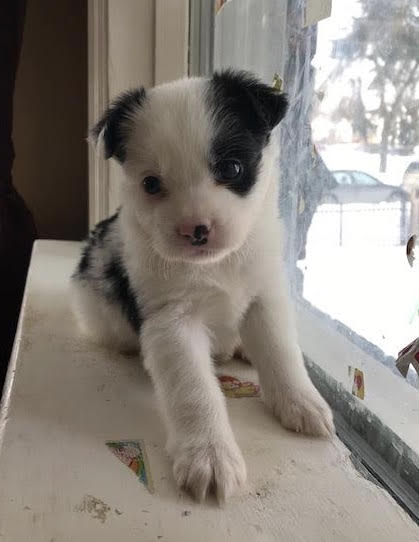 Hi my name is Spector, I am from the Onward litter. I'm in love with all things four and two legged!
My foster family has a dog that I just want to snuggle with but he won't let me, I also met their cat.. she has crazy fangs and try's to hi-5 my nose… I just walk away and leave her alone.
I also know my name sorta! And love to get belly rubs.
I'm still learning to pee on the paper, but with time I will get it:)
There is this little human here who I just adore, she carries me everywhere.
I'm a good boy who loves cuddles and will be an awesome family member!
*ADOPTION MEETINGS are postponed until further notice, but apply now to make sure you get a chance to meet me later! "Anything worth having is worth waiting for!"