Age: 5 months (2018-09-13) | Sex: Female
Breed: DSH | Size: S (0-30lbs)
Mutt-O-Meter: GREEN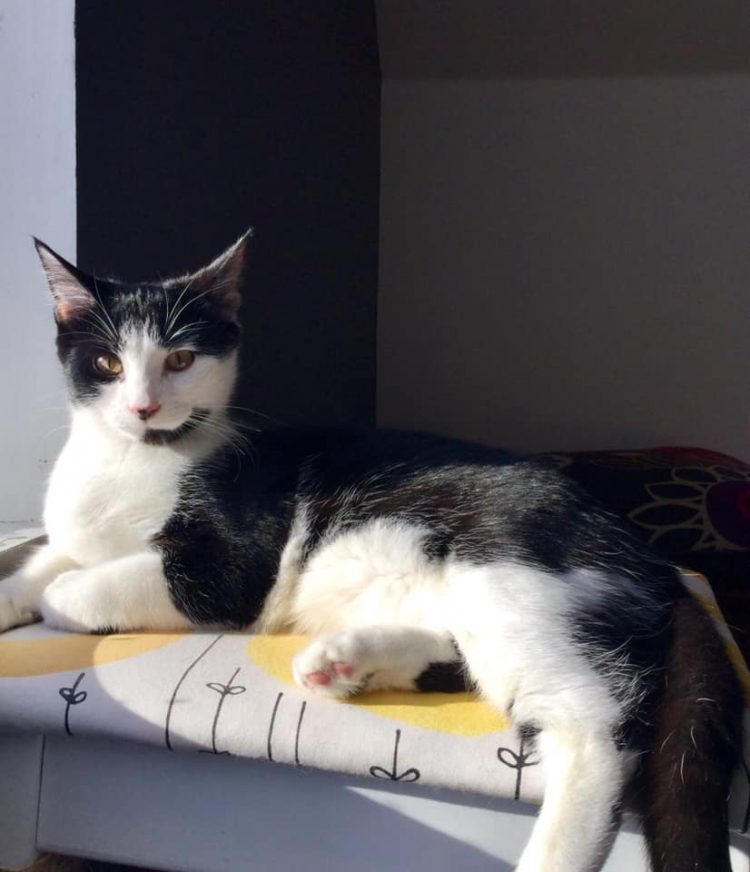 I'm Soya! I am a sweet yet inquisitive little girl who absolutely loves playing and then napping. Isn't that what cat life is all about?
I have the softest fur and the cutest meow. I do have perfect litter box habits and I get a kick out of the scratching post. It's so much fun!
I have not met any dogs or kids but because I am a very gentle girl, I think I'd be a great companion to any age! I live with my brother Rice and the "grandpa cat" and I love them both. But most of all, I absolutely love love love playing with my brother Rice. We have so much fun together and am so thankful that I have him as my side kick.
If you give me the chance, I'll be the perfect addition to your family!
If you want double cuteness, check out my brother Rice!