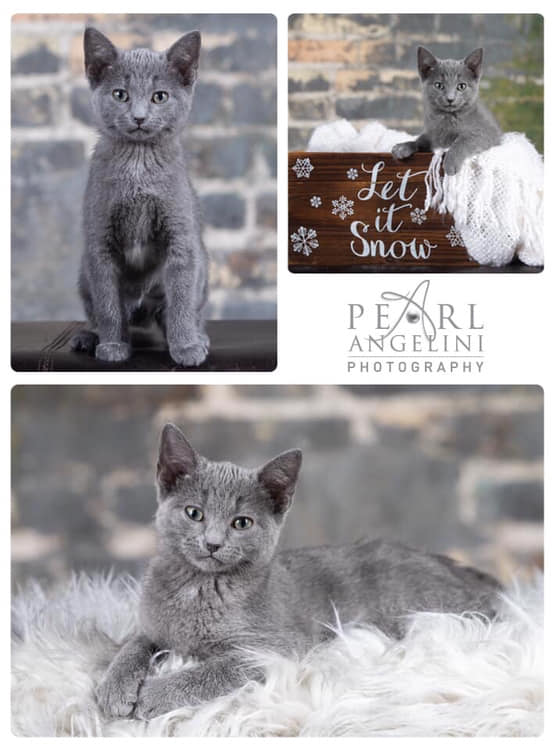 Age: 5 months (2018-08-06) | Sex: Female
Breed: DSH | Size: S (0-30lbs)
Hi! My name is Shodu from the Ewok litter of kittens.
I have soft solid grey fur with a small white spot on my chest and rings on my tail. My paw leather is chocolate coloured. I think I will be a long and lean cat when I grow up. I love playing with my sisters and chasing toys! When it is time to sleep I prefer a warm lap or a pile of sisters! When I cuddle with my foster mama sometimes I give her fingers soft little nibbles to show how much I love her!
I always use the litter box for my business and the scratching post for my claws and I know I am not allowed on the table (but sometimes I forget).
My foster family includes other cats and a dog and we all get along just fine! I am even learning to understand a bit of 'dog'!
I am a kitten full of life and love and can hardly wait to start my life in my furever home. Is it yours?