Age: 10 months (2019-04-01) | Sex: Male
Breed: DMH | Size: S (0-30lbs)
Mutt-O-Meter: GREEN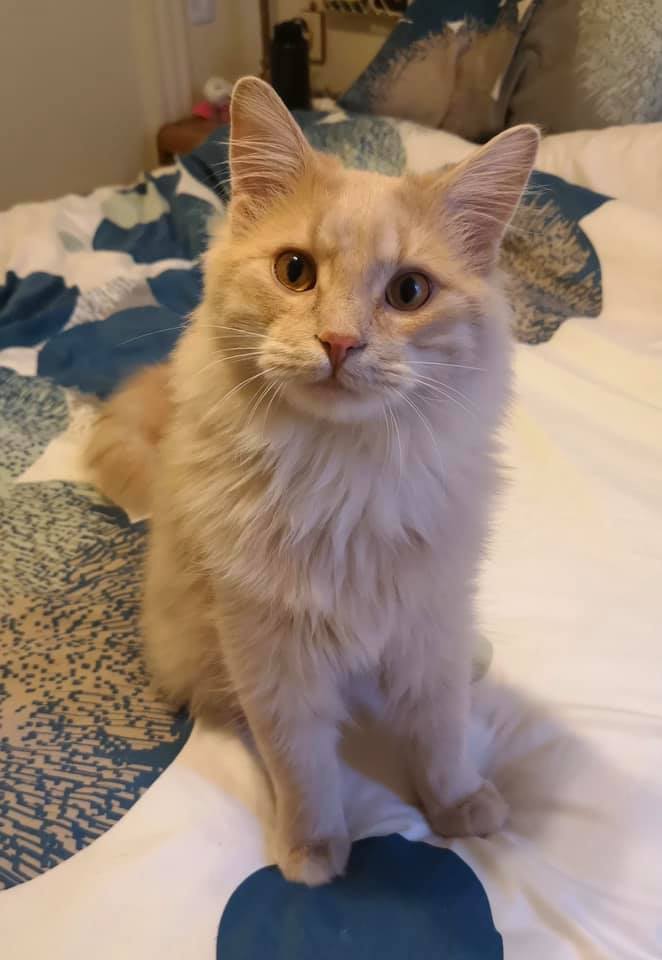 Hi, I'm Salmon! Sometimes I go by Mr. Floof because I am fluffy as a cloud. I am a playful, charming, cloud of a cat who loves company. Are you cooking? I'll be in the kitchen hanging out with you. Watching tv? I'll be on the back of the couch, just behind your head. Sleeping? I'll be there, curled up next to your knees. I love being around humans!
I always use my litter box and I am learning not to scratch that one chair in the corner. I haven't been around other animals much recently, but I'll bet I'd just love to have some animal siblings to play with! As I mentioned, I love humans, but the tiny ones might take some getting used to for me, because I am still learning how to play gently.
I am a fluffy young boy with a lot of love to give. If you take me home with you, I will love you forever!