Age: 11 months (2018-05-01) | Sex: Male
Breed: DSH | Size: S (0-30lbs)
Mutt-O-Meter: YELLOW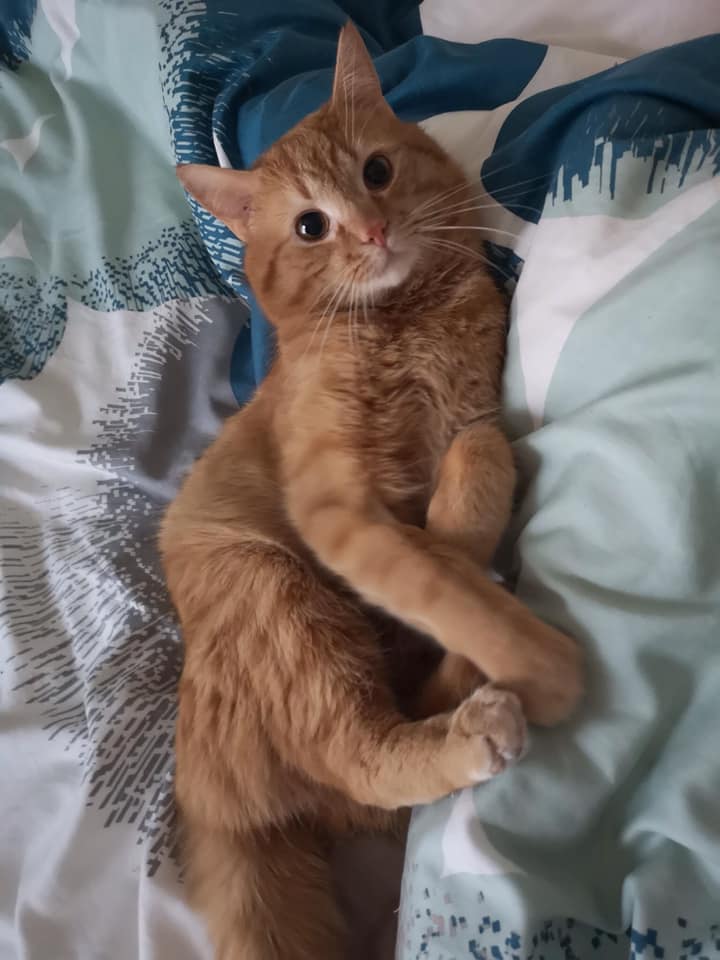 Hi, I'm Ronny! I'm a bit mysterious and aloof with new people, but don't let my shy exterior fool you. I'm slow to trust, but once we get to know each other, you'll find I am very charming!
I like my space, whether it's under the bed, at the back of a closet, or a secret hiding spot. Once we've gotten better acquainted, I'll make sure I come say hi a couple times a day and give you a snuggle.
As shy as I am, I do love a good snuggle! I love belly rubs and ear scratches and will rub my face on yours to let you know how much I love you! I also love being brushed, so my fur will always be sleek and stylish.
I don't like too many loud noises and new people, so if you have company over I might not make an appearance. I'm still getting used to toys and playing, but if you're not looking you might hear me chasing my toys! I am excellent at using my litter box and I never scratch the furniture. I'm a gentleman, after all!
It might take us a while to get to know each other, but I think all the truest loves are a slow burn. If you take your time with me, I'll love you forever!