Age: 5 months (2018-09-13) | Sex: Male
Breed: DSH | Size: S (0-30lbs)
Mutt-O-Meter: GREEN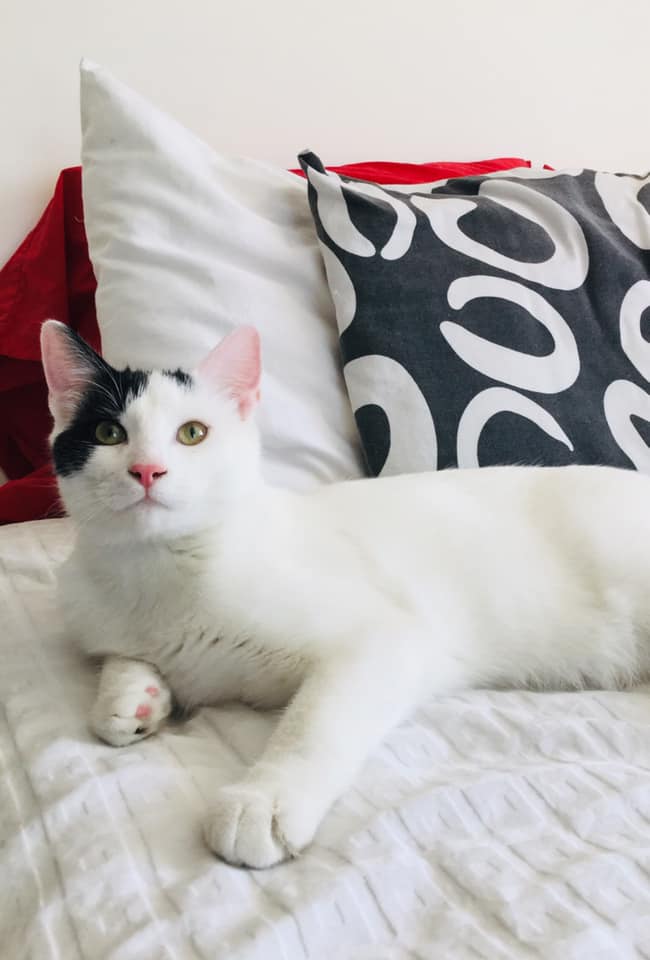 I'm Rice! I'm a funny entertaining vocal boy. I am turning out to be like a panther – long and lanky with a loud meow and even louder purr!
I always use the litter box and am doing my best with the scratching post. It's fun when I remember!
I have not spent any time with kids but I'm a very gentle boy so I think I'd be great with any humans, and who knows, maybe dogs too!!!
My favourite thing is playing with my sister Soya. We provide hours of entertainment with our shenanigans. I wouldn't be the special kitten I am without her.
Are you looking for an adorable guy that you want to show how lovely life can be?
I'm ready for you!
How about double the cuteness – check out my sister Soya!