Age: 6 months (2019-05-16) | Sex: Male
Breed: DSH | Size: S (0-30lbs)
Mutt-O-Meter: GREEN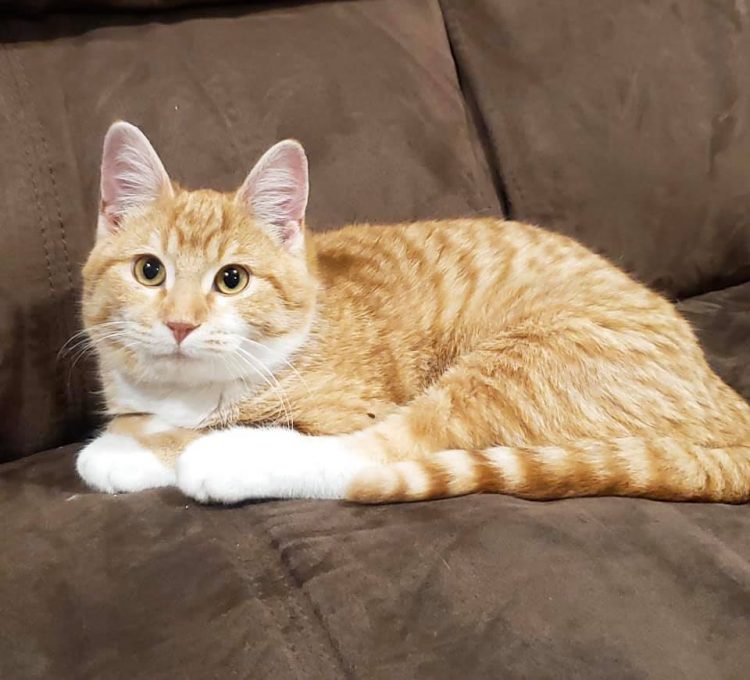 Hi. I'm Purrito! I'm a snuggly little guy who loves to play. I am a pro at using my litterbox already, and I'm quickly learning that those wiggly fingers aren't toys to bite or scratch.
My favourite thing to do is play tag with my kitty foster sister, and then take a nice nap on the couch while my small humans watch a movie. I haven't met any dogs yet, but I'm sure we'd be friends as long as they'll play with me too!
I am an adventurous guy who would love to keep your lap warm while you watch Netflix, and entertain you with my amazing toy hunting skills.
Is there room for me in your family?