Age: 9 Weeks (01-12-2018) | Sex: Female 
Breed: Mixed | Size: L 50-70 lbs)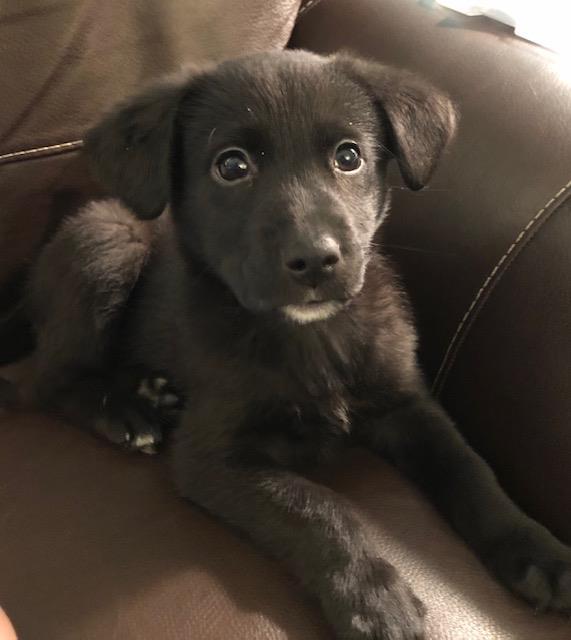 Hi there my name is Pudding. I'm a brave, tiny little girl who came to Winnipeg on a plane all by myself. I wasn't scared, just excited to start my new life here.
At the moment I live with two cats, one really large dog & a 7 year old human.
I want to be friends with the cats, I don't harass them, I just follow them around hoping they will stop and play with me. The big dog has the most awesome tail and it's one of my favourite things to chew on. He, however does not feel the same. I love everyone I meet. I can make myself comfortable anywhere. My favourite spot in on the back of the couch snuggled up against my foster mom's neck. I do love little humans a little too much sometimes though. I forget that they have sensitive skin and I can hurt them when I want to play. My little teeth get sore and I just need to chew on something! My foster mom tries to get me to chew on toys instead of fingers and toes. I do really well in the kennel for such a young pup. I sleep 8 hours most nights. If I do cry and bark most times I need to go to the bathroom. I will pee & poop outside if you let me out. I also will use the pee pads in the house as well. I'm not perfect and with continued training I'm going to be a pro soon enough.
If you are looking for a sweet little girl with lots of spunk and personality, then look no further. I'm your girl.