Age: 7 weeks (2019-09-09) | Sex: Female
Breed: Mixed | Size: L (50-80 lbs)
Mutt-O-Meter: GREEN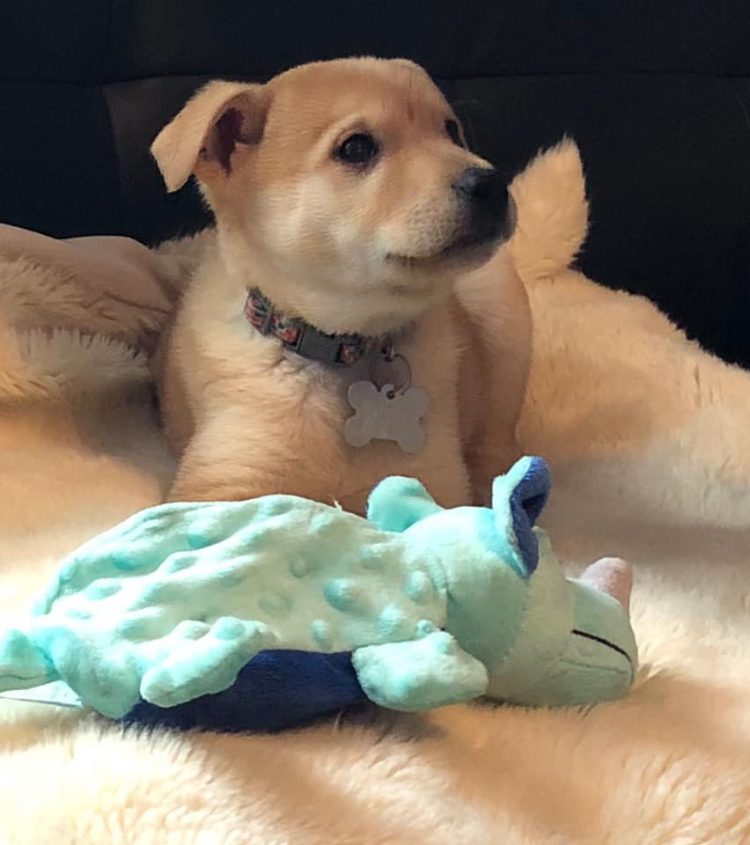 Hi. I'm Primavera from the Pasta litter! I'm a little silly and love it when my sisters chase me. I am also the smallest and lightest of my litter. My foster mom says I am pretty smart for my age of 8 weeks as I almost always go to the bathroom on my training pad or outside. I am still pretty young so not perfect but never wet my bed. I am currently in a big play area with my sisters but I have been trying out a dog kennel from time to time and think I could get the hang of it pretty quick. I love other dogs …doesn't matter if they are big or small. I also like kids especially if they pet and cuddle me. I haven't made up my mind about cats because I have not met one yet!
Most people who meet me say I am irresistible, not sure what that means but they always pick me up and give me lots of hugs and kisses so it's got to be good!
I am ready and excited to meet my new family.
*I am ready for meetings now and can go home with my new family November 4th when I am 8 weeks old and have had my first vaccine!