Age: 9 weeks (2019-07-06) | Sex: Male
Breed: DSH | Size: S (0-30lbs)
Mutt-O-Meter: GREEN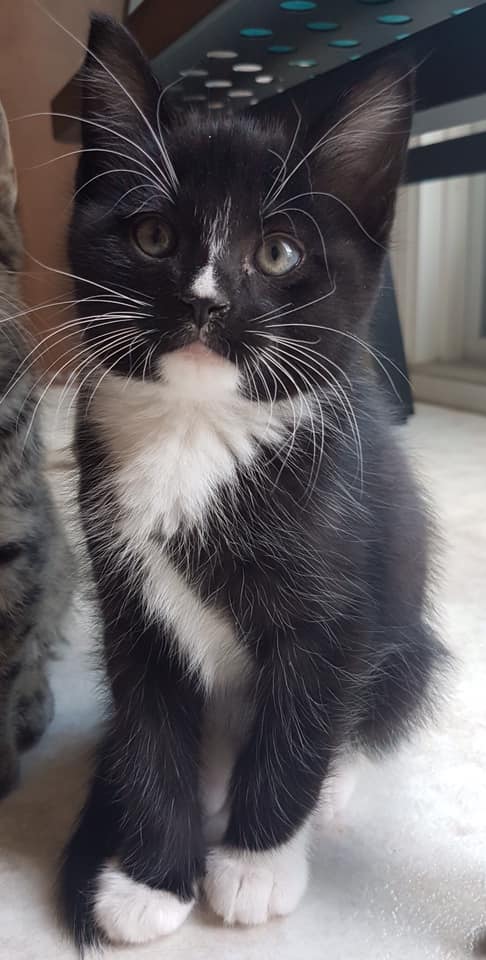 Hello, my name is Petrie and I'm one of ten kittens from the Land Before Time litter. (we're still not sure how our mum managed to feed all of us)
I'm a shy but friendly little guy, who enjoys sitting next to the big cats and giving them head butts. I've discovered I really like scritches (I'm still a bit concerned when being carried around) and trying to eat from everyone's dish except my own! I occasionally like to purr during those scritches just to keep everyone coming back for more.
I always use the litter box and am used to other cats and dogs. I will need patience with children as I've never met them before and am shy with new things.
If you are looking for a well-dressed gentleman who likes to follow you at a discrete distance around the house, then I am your kitten. I'll be ready for my new home in a week or so!