Age: 6 weeks (2019-05-13) | Sex: Male
Breed: Mixed | Size: L (50-80 lbs)
Mutt-O-Meter: GREEN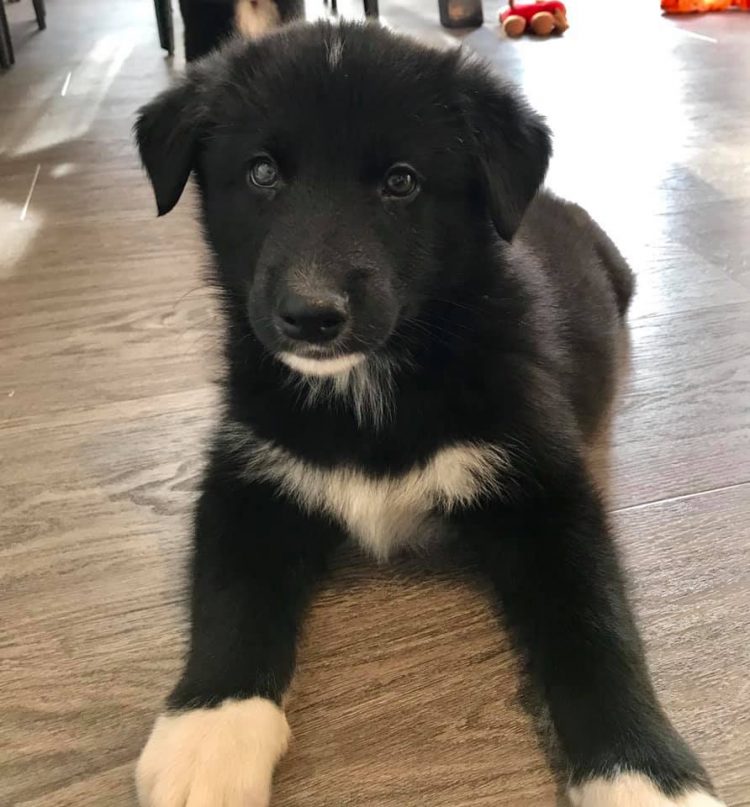 Hi, I'm Pete from the Goofy movie litter! I'm an active boy who loves to eat your toes and play with toys. I am the biggest in the litter, as well as I have the darkest coat in the bunch!
I am not quite house trained as I am too little, but I am very good at making it to the paper (usually!).
I love to run around the yard and I'm a little bit of a shadow. I like to be right behind my foster mom following her around the yard and house. I am also too little to be crate trained yet, but I like to sleep in an x-pen with my siblings. I am good with children, other dogs and even cats!
I love to meet new people and give them kisses on their nose. I love being outside and chasing balls and sticks. I can't go on walks yet as I don't have any vaccinations yet, but I think I would enjoy it tons.
I am a big and furry love bug who would love to grow with someone and their family! Is there room for me in yours?
I am ready for meetings now and can go home with my new family July 8th when I am 8 weeks old!