Age: 7 months (2018-08-01) | Sex: Male
Breed: Mixed | Size: L (50- 80lbs)
Mutt-O-Meter: GREEN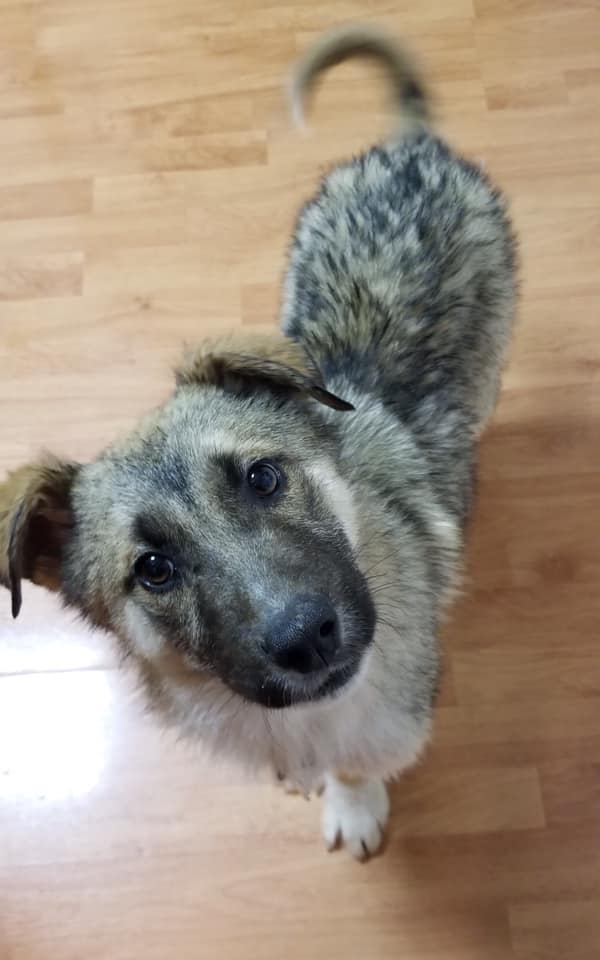 Hi. I'm Oscar but my foster mama calls me Kenny! I'm an active guy with a big personality!
I love playing with other dogs and I get along just fine with Cats! I love to play as much as I love to cuddle. I enjoy napping on the couch with my humans!
I'm fully house trained and I do sleep all night in the kennel. I'm getting pretty good at walking on the leash too. The only thing I don't like is my foster mom's robot vacuum! That thing is so scary! I don't know why they're always laughing when I follow it around the house yelling at it!
I'm a silly big pup that will make you laugh and give you lots of snuggles! Is there room in your family for me?